A victory for grassroots game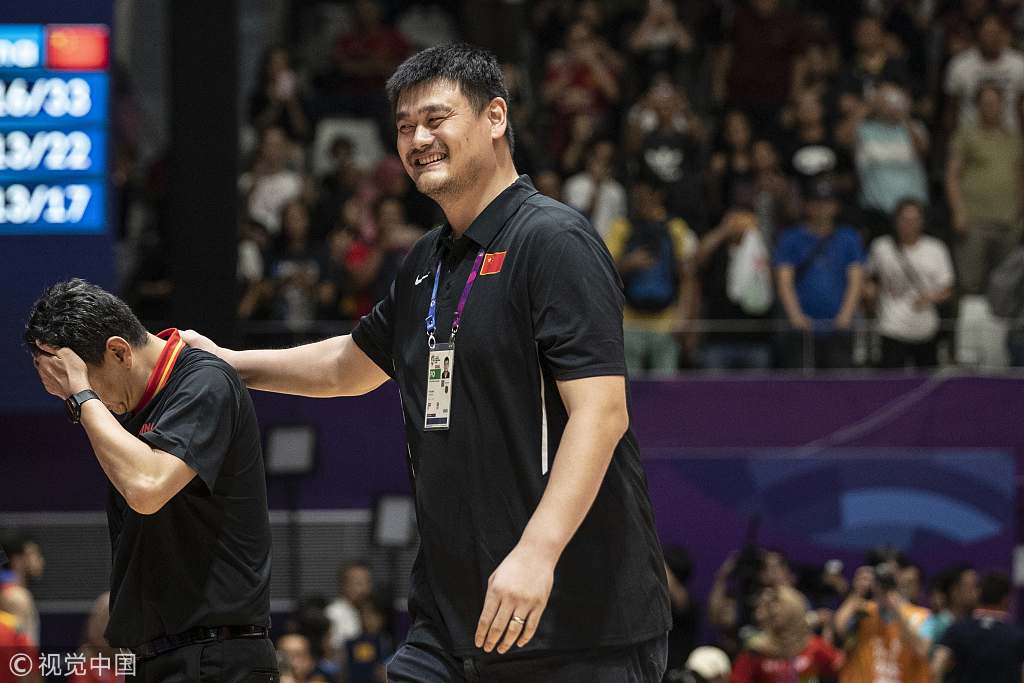 Just like the double five-aside gold, China's surprise clean sweep of the 3x3 basketball competitions at the Asian Games owed much to Yao Ming.
A new event at the Asiad, the women's 3x3 team was comprised entirely of players from the domestic professional WCBA league, however the men's roster featured three amateurs-a university lecturer, a student and an office worker.
Their journey from the grassroots game to national heroes began with Chinese Basketball Association chairman Yao's innovative selection system: a national 3x3 tournament open to both amateurs and pros.
"We stayed together for like three months for training and participating in different competitions," said Xiao Hailiang, the gold-winning office worker.
"Initially, we couldn't get used to the pace, especially the strength training. I was really tired, but I had to keep it going.
"We had to do contact training in the afternoon and shooting training at night. It really wasn't easy for us."
The 3x3 game will make its Olympic debut at the Tokyo 2020 Games, and Yao is excited by what it can offer Chinese basketball.
"Through the new national tournament, lots of young athletes will have the chance to compete in the Olympics," said the eight-time NBA All-Star.
"This is a new start for Chinese basketball. By establishing this system early, we can achieve better results for the future of the sport."
However, Yao perhaps didn't expect to see his system bear fruit so soon.
"I'm really thankful for this new platform," said Huang Wenwei, the university lecturer on the men's team.
"This is a great opportunity for grassroots players like me. If you are competitive enough to win a gold, you can just come and play. Step by step, you will have the chance to represent your country."