NBA going on the offensive
Share - WeChat New boss of league's China branch has high hoop hopes
New NBA China boss Derek Chang may have inherited a booming business but he remains hell-bent on lifting basketball to even greater heights in the league's biggest overseas market.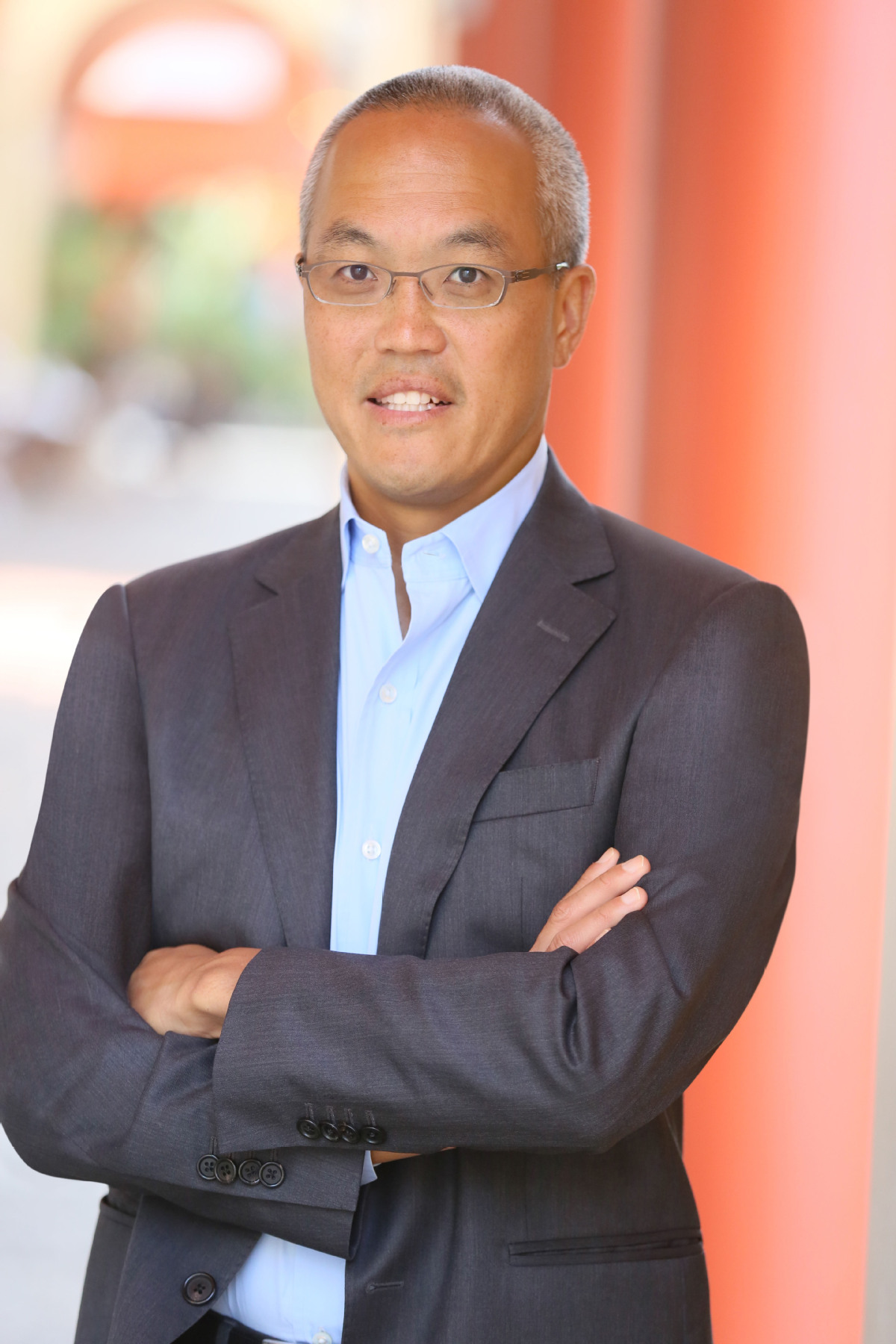 A cursory glance at the resume of the hoops-mad Chinese American, who was installed as NBA China's chief executive on June 1, confirms he is a great fit for the job.
Aside from his accomplished background in sports and entertainment, Chang's stint as an English teacher in Nanjing almost 30 years ago seemed to foretell his latest adventure.
Upon leaving that job, Chang gifted his belongings to his students as a farewell gesture, with the two Michael Jordan posters he bought in Hong Kong to adorn his Nanjing University dorm unsurprisingly being the most coveted items up for grabs.
Now, with the NBA enjoying unprecedented success here, Chang is raring to spread the love on a more epic scale.
"The NBA is probably at an all-time high around the world, and nowhere more so than in China in terms of popularity," Chang said at his Beijing office on Thursday.
Despite lacking a Chinese star to fill the void left by the retirement of Hall of Famer Yao Ming in 2011, the NBA is now the most-followed sports league on Chinese social media, with more than 145 million followers on multiple platforms. The past season averaged 3.2 million viewers per game on Tencent, the league's exclusive digital partner-up 50 percent from the previous term, while the Golden State Warriors' NBA Finals victory over the Cleveland Cavaliers this spring reached an average of about 40 million viewers per game on CCTV5 and Tencent combined.
And Chang reckons the sky's the limit.
"I think there is still opportunity," said Chang, whose previous role was head of international lifestyle channels at Scripps Networks Interactive.
"I think we've done a nice job to reach our core fans, but there are other fans out there that we should try to create the combination of compelling experiences for a broader scale of audience."
Strengthening the league's already-strong connection with Chinese fans while facilitating basketball's development here on all fronts will be high on his agenda, Chang added.
Continuing to bring its stars to China and plowing resources into youth basketball will both be key to that strategy.
October's preseason matchups between the Dallas Mavericks and Philadelphia 76ers in Shanghai and Shenzhen will bring the total number of NBA games played in China to 26 since the league's first visit here in 2004.
A basketball curriculum jointly developed by the Ministry of Education and NBA has expanded to 2,000 schools, involving 2 million children across 15 provinces and municipalities in the 2017-18 school year. Chang revealed the goal is to multiply that participation figure by 10 over the next five years.
Chang has already met Chinese Basketball Association chairman Yao to discuss cooperative efforts.
"We clearly work well with Yao. His unique experience in terms of having played in the NBA and here in China leading the sport put him in a great position to push the sport," said Chang.
Working with the CBA and local governments, NBA China now runs three elite basketball academies for young prospects aged between 12 and 18 in Shangdong, Zhejiang and Xinjiang.
The league's first training center in China was built in 2011 with CBA franchise Shenzhen Leopards, and it has since trained over 11,000 youngsters and coaches.
"We are glad to support what he is trying to do. If we raise the visibility of the sport it's better for everyone," said Chang.
During his tenure at US-based media giant Scripps, Chang oversaw five international entertainment brands, including Asian Food Channel, Fine Living and Food Network. Prior to that, he served as executive vice-president of content strategy and development at DIRECTV, managing its business with the NBA, NBA TV and NBA League Pass-the league's live-game subscription package.
"The job was uniquely interesting for me because of its multiple components, but the most interesting thing is China, given my background and family heritage," said Chang, who was born and raised in the US by first-generation Chinese immigrants.
"China is leading the way clearly in certain things in terms of the social-media usage which directly impacts how we promote the sport. Being able to work and live and breathe in a market like this for our brand is really a unique opportunity."