Sun Yang's uniform choices cause debate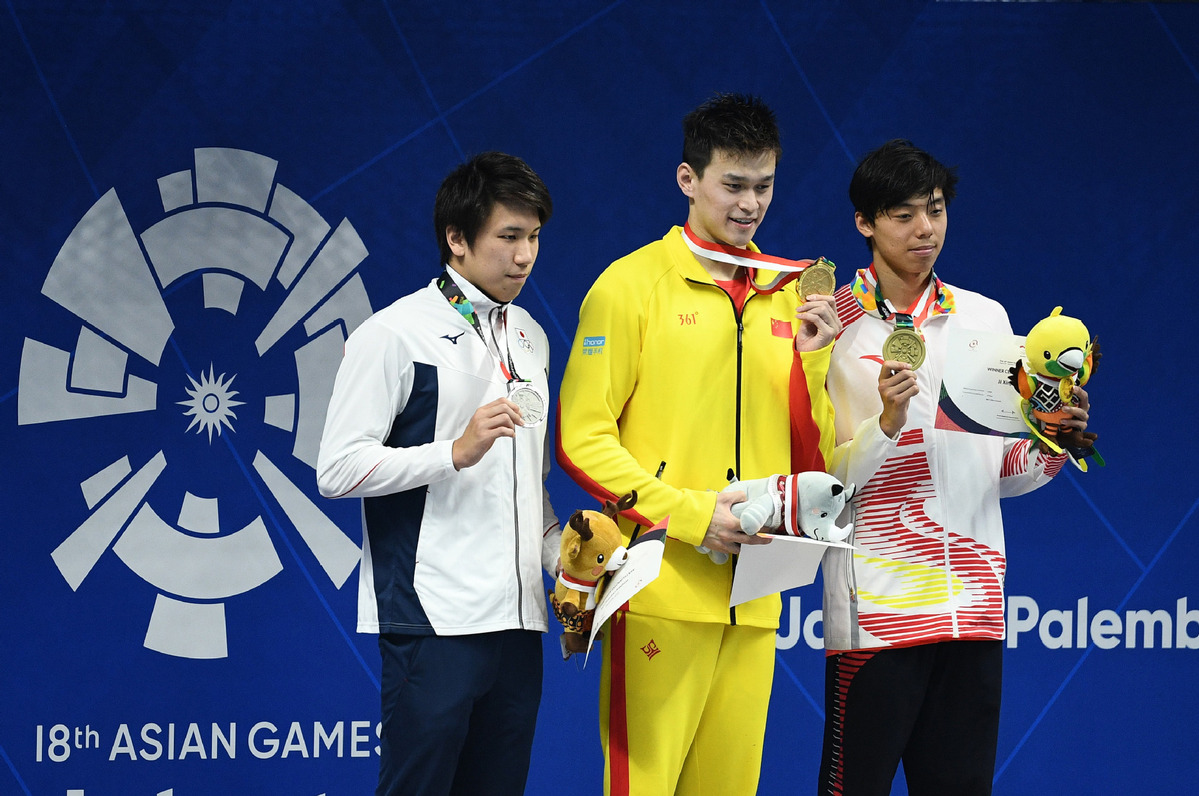 Sun Yang has made great success for himself and China so far at the Asian Games, however, there has also been some controversy concerning his choices of uniforms.
The 26-year-old won another gold medal at the 800-meter freestyle on Monday, after powering to victory in the 200 m freestyle final on Sunday and completing the "golden grand slam" of 200, 400 and 1500 titles at the Asiad, world championships and Olympic Games.
Sun's choice of tracksuit on the podium on Sunday got social media chattering, after viewers noticed his yellow 361° brand outfit differed from the white ANTA uniform worn by teammate Ji Xinjie, the bronze medalist.