Airline keeps 'flexible' China references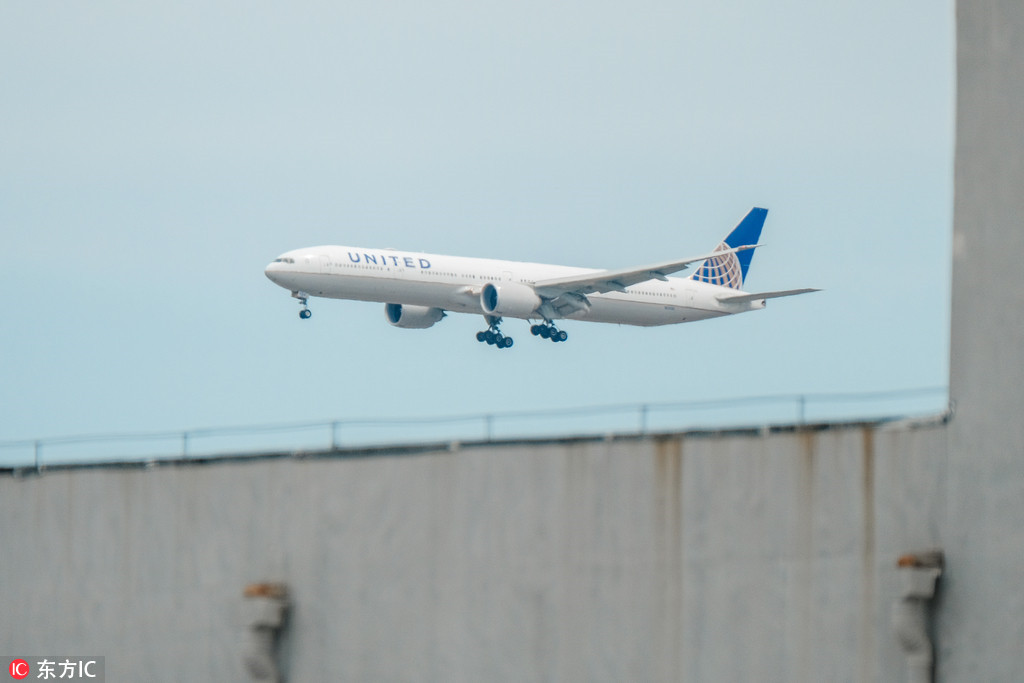 Responding to United Airlines' "flexible" designation of the Chinese mainland, Taiwan and Hong Kong on its booking website-listing them differently from other places by currency, rather than name, to avoid indicating that those places are all part of China-the Foreign Ministry said on Thursday that respecting the one-China policy is a fundamental requirement for international companies to do business in the country.
When selecting a global region on the airline's website, users can click on a map to get a list of destinations and their languages. In the Asian Pacific region, the Chinese mainland, Taiwan and Hong Kong are not listed by name but by currency-the renminbi for the Chinese mainland, the Hong Kong dollar for Hong Kong and the New Taiwan dollar for Taiwan.
Other places under the Asian Pacific region category include country name. For example, Australia is listed first by its name.
Foreign Ministry spokeswoman Hua Chunying said the "flexibility" does not allow the airlines to sidestep the one-China policy.
"There is only one China in the world, and Taiwan is a part of China. It is an objective fact, and basic and international common sense," she said. She said the issue would be handled by China's aviation authorities.
Wang Hailiang, a Taiwan studies researcher at the Shanghai Academy of Social Sciences, said the airline is reflecting Western society's stubborn reluctance to recognize the one-China policy.
"Adopting tricks such as playing a word game cannot solve the fundamental problem," he said, adding that the Chinese government's stance is firm and clear and won't change.
"The Foreign Ministry has repeatedly expressed our fundamental stance and won't cave in," he said.
On July 25, three US-based airlines-American, Delta and United-changed how they refer to Taiwan on their websites to show only the airport code and city names of airports in Taiwan, without the name "Taiwan" with them, as they had done before.
These were three last airlines to make changes. The move came after the Civil Aviation Administration of China demanded in April that 44 foreign airlines review their websites and apps to stop listing the Hong Kong and Macao special administrative regions and Taiwan in the same manner as independent countries in the same list.
The administration said the practice was a violation of Chinese law and was counter to the one-China policy. It also said penalties would be imposed if the airlines failed to comply by the deadline.
However, the three airlines did not adopt the expression "Taiwan, China", as many other international airlines did after being requested to do so.