Courier firms expanding overseas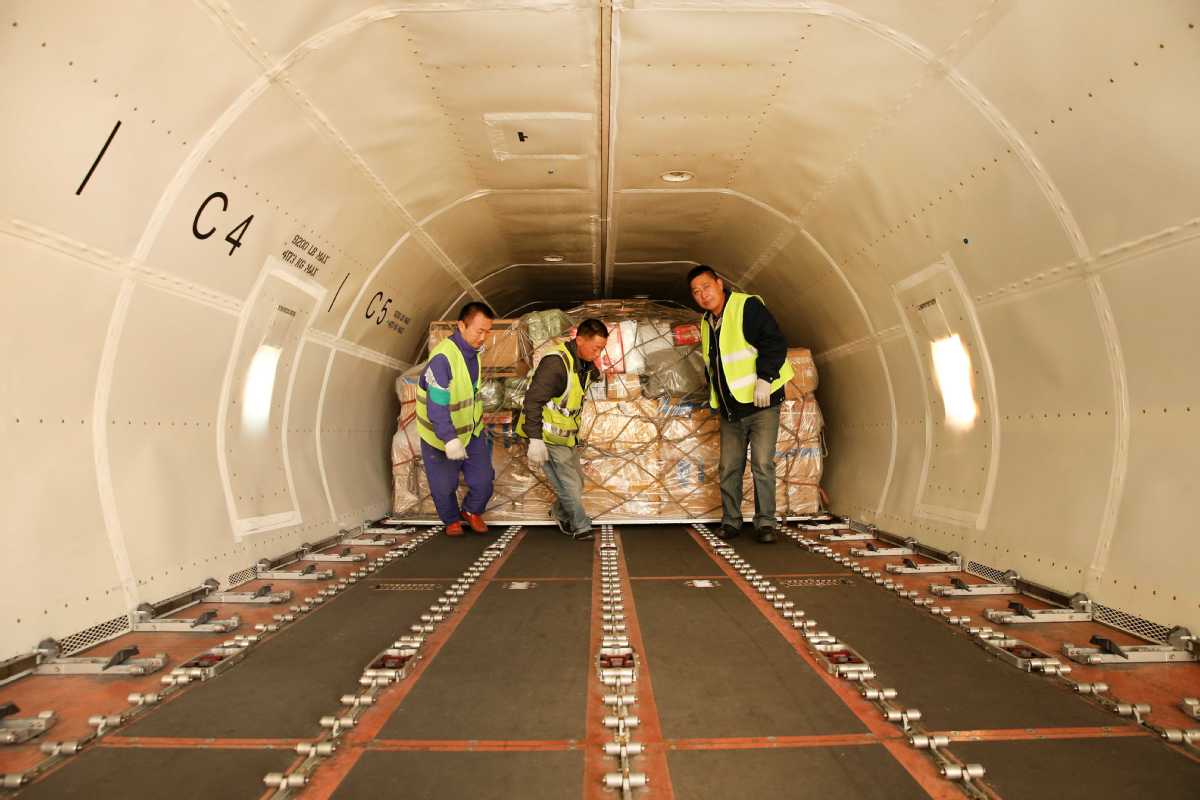 Industry giants establishing foreign joint ventures to strengthen global delivery services
When Mark Simon, a university student in Moscow, bought a China-made robot vacuum cleaner via a cross-border e-commerce platform, he received the parcel in just seven days through SF Express, a Chinese delivery services company.
Delivery along the same route used to take 30 to 40 days.
Cross-border e-commerce trade has been flourishing in China, with turnover rising 80.6 percent year-on-year to 90.24 billion yuan ($13.1 billion) in 2017, according to the General Administration of Customs.
The rapidly growing market has created numerous opportunities for Chinese delivery companies.
According to China's State Post Bureau, in 2017 the number of overseas express deliveries - which includes packages to Hong Kong, Macao and Taiwan - reached 830 million. That was a rise of 33.8 percent year-on-year, higher than the growth rate of the overall express delivery industry.
To meet the country's booming e-commerce demand, Chinese courier companies are developing their global delivery networks, establishing overseas logistics centers and launching international air freight services to help overseas buyers receive products faster.
The State Post Bureau said it encourages postal and courier companies to become comprehensive logistical operators and increase their presence overseas, as well as to strengthen the construction of international aviation delivery networks.