Making trade just, responsive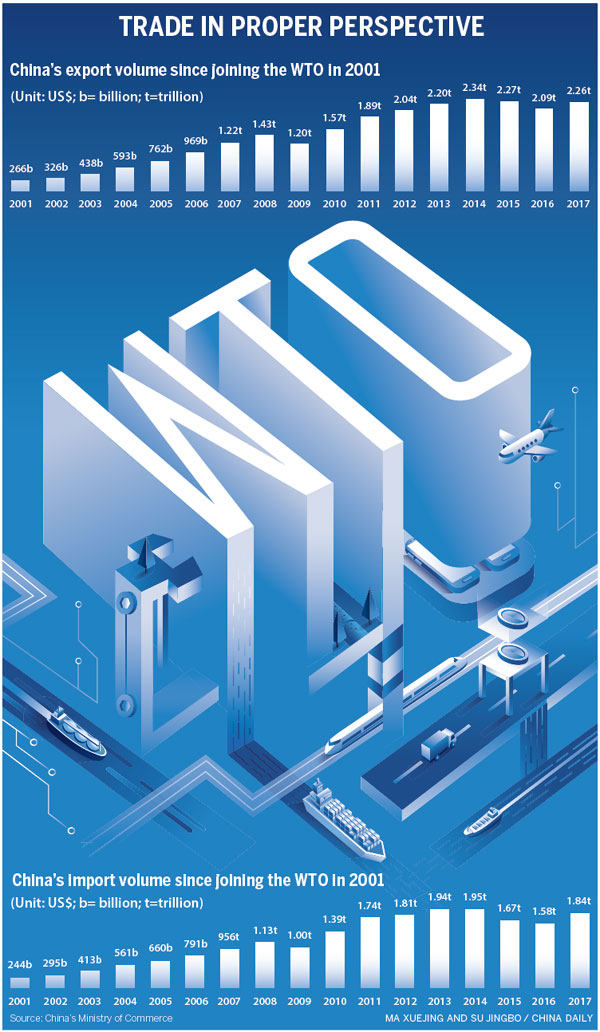 China spearheads efforts to reorient the WTO amid a rising tide of unfair protectionism
President Donald Trump-led US administration may be fond of trade tariffs and protectionist measures, but how anachronistic such an approach in the age of the World Trade Organization is, becomes starkly evident in Port Elizabeth.
On the outskirts of South Africa's shipping hub, machines at busy manufacturing facilities create a robust hum that is as manly as the products they create: all kinds of trucks, cars and other customized commercial vehicles.
Here, automobile-makers such as China's FAW Group Co and Beijing Automotive Industry Corp or BAIC produce vehicles with the help of Japanese and German industrial robots that assemble and spray-paint parts.
The finished products are loaded onto a vehicle carrier of a French company, to be shipped to Port of Djibouti, for clients that include Ethiopian Airlines and the Ministry of National Development of Eritrea. Many vehicles are also dispatched to customers across the rest of the world.
Conceivably, if their dispatch is disrupted or delayed for whatever reason, all hell will likely break loose across the globalized world.
Port Elizabeth offers two unmistakable lessons: one, that this is an economy-first world where smooth and rule-bound international trade is essential; and two, any disruption to trade will likely entail potentially catastrophic consequences.
Industry observers said these lessons ought not to be lost on the Trump administration, which has been creating chaos in the global trading system through its unilateral tariffs.
Such tariffs, designed to hurt many economies such as China, Russia, Turkey, Mexico and the European Union, also underline an urgent need for solid universal rules for global trade, they said.
Although China joined the WTO in 2001, it has since shared its manufacturing prowess, technologies, investment and access to its markets with the rest of the world. In the process, it has become an indispensable member of the global trade, helping stabilize the system.
"Without WTO membership, it would have been impossible for China to seize the rare window of opportunity and time to boost its economic development," said Mei Xinyu, a researcher at the Beijing-based Chinese Academy of International Trade and Economic Cooperation.
But, international cooperation that took decades to crystallize, is now under threat from rising protectionism and unilateralism of the kind that the United States has embraced in recent months, experts said.