Beijing boasts most bookstores in China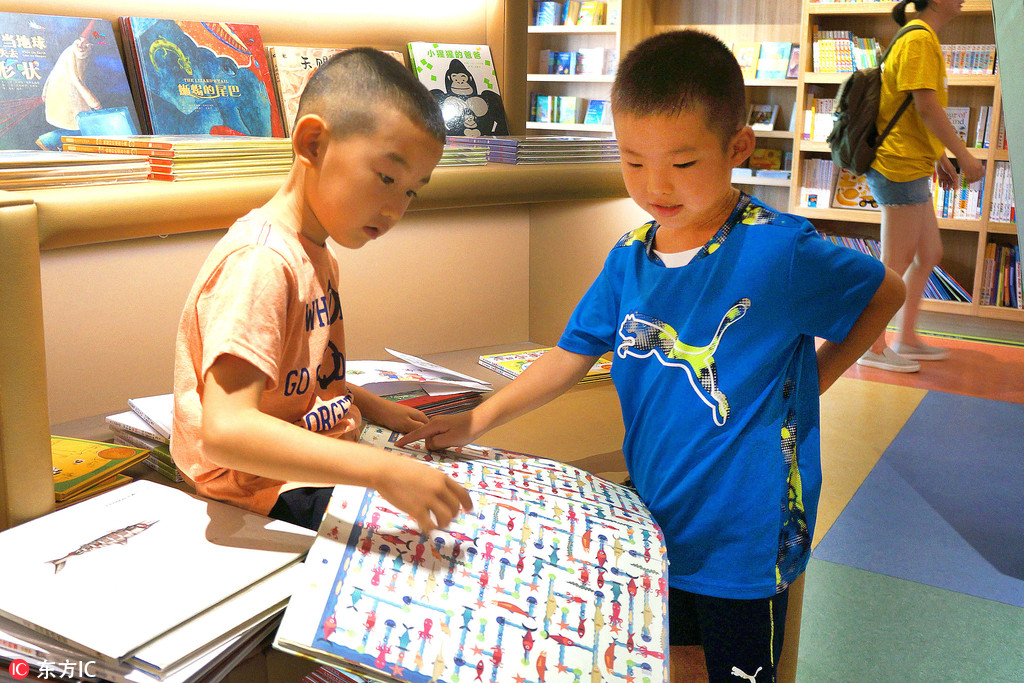 Beijing was crowned the Chinese city with most bookstores last year, as the number of bookstores in the city reached 6,719, nearly double the 3,463 of second-place winner Chengdu, according to a list of cities with the most bookstores in China.
Chongqing, Guangzhou and Shanghai with 2,473; 2,441 and 2,379 bookstores respectively took third to fifth on the list.
Northeast coastal city Dalian leads second-tier cities by taking the seventh position with 1,509 stores, showcasing strong momentum for cultural consumption.
From a regional market perspective, the Yangtze River Delta has the highest concentration of brick-and-mortar bookstores in China with a total of more than 8,000, covering Shanghai, Hangzhou, Suzhou, Nantong, Ningbo and Nanjing.
The list, released by the Books and Periodicals Distribution Association of China and Bookdao New Publishing Institute, also revealed correlations between a city's economic development, population and cultural consumption capacity.
Except Dalian and Nantong, all the other top ten cities' GDP surpassed 1 trillion yuan ($146.97 billion), according to Li Guo, analyst from the 21st Century Economic Research Institute.
There are three bookstores in Beijing for every 10,000 people, and two in Chengdu, Hangzhou, Dalian and Nantong, per data from Bookdao New Publishing Institute and the local statistics bureau.
With a slew of financial and policy supports, brick-and-mortar bookstores are expected to serve as comprehensive cultural experience centers where consumers can not only read and buy books but also have a cup of coffee, a nice meal and get together with family and friends, Li said.
Bookstores will become a major force attracting customers to shopping malls and one of the most important indicators of a city's cultural prosperity in the future, Li said.