Tony Siqi Yun: A rising star creates classic passion on black and white keys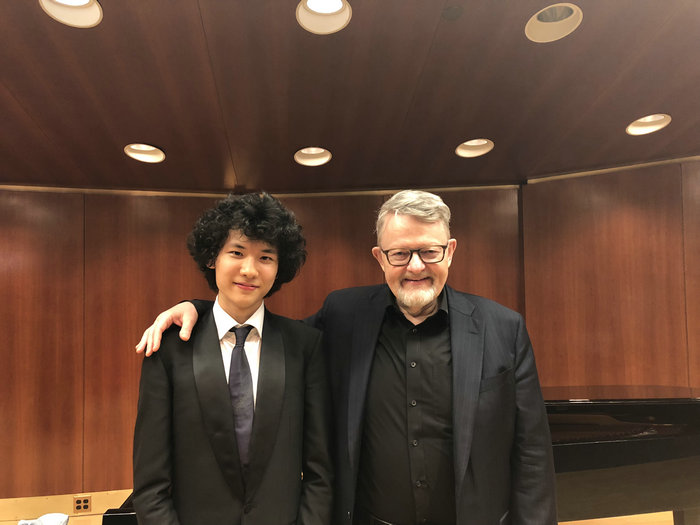 The school, famous for bringing up confident and well-rounded young people through a challenging and ambitious educational course of studies, encouraged the young pianist to explore his potential and talents as much as possible.
According to Jing Yao, school development director at Dulwich College Beijing, the school even specially purchased a grand piano for Yun and also held several solo recitals for him.
"The whole school is proud of Tony, as every staff member and student in Dulwich knows him. He was called the 'Lang Lang of Dulwich'," Jing told China Daily website as a group of young students stared at Yun at the corridor of the school building, excitedly whispering, "Is that Tony?"
"I must say, I am grateful for the great help and special treatment from Dulwich in those three years, which indeed prepared me well for my present study in America," the young artist said.
Yun also expressed his thanks to his instructors at the Middle School Affiliated to the Central Conservatory of Music.
"I think China has the best basic music education in the world, which put a great effort in developing strong fingers," he said, crediting excellent basic skills through the solid training in China. "Now, at Juilliard, I only need to concentrate on how to interpret music."