Reporter's log: China's naval ships a reassuring presence in pirate-infested gulf
Share - WeChat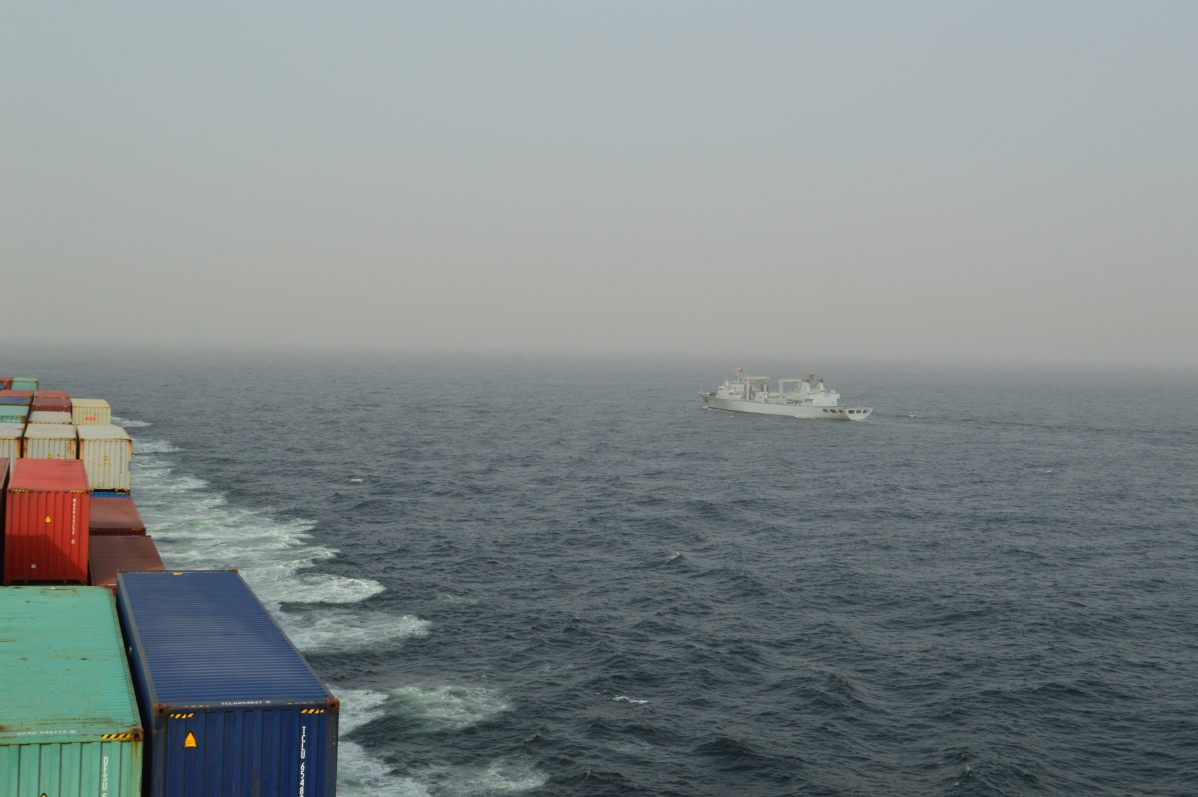 Sailors took a Chinese national flag from a drawer and rushed out of the navigation bridge to display it to the warship. It sailed to our ship's stern and escorted us for a little while before disappearing over the horizon.
"We wish you a safe journey!" the warship said via the channel.
"You too! Thanks for your protection!" I answered in my mind.
Reporter Jiang Chenglong is sailing aboard the cargo ship M.V. Cosco Netherlands on the Maritime Silk Road.