Reporter's log: My 39-day trip from China to Europe by sea
Share - WeChat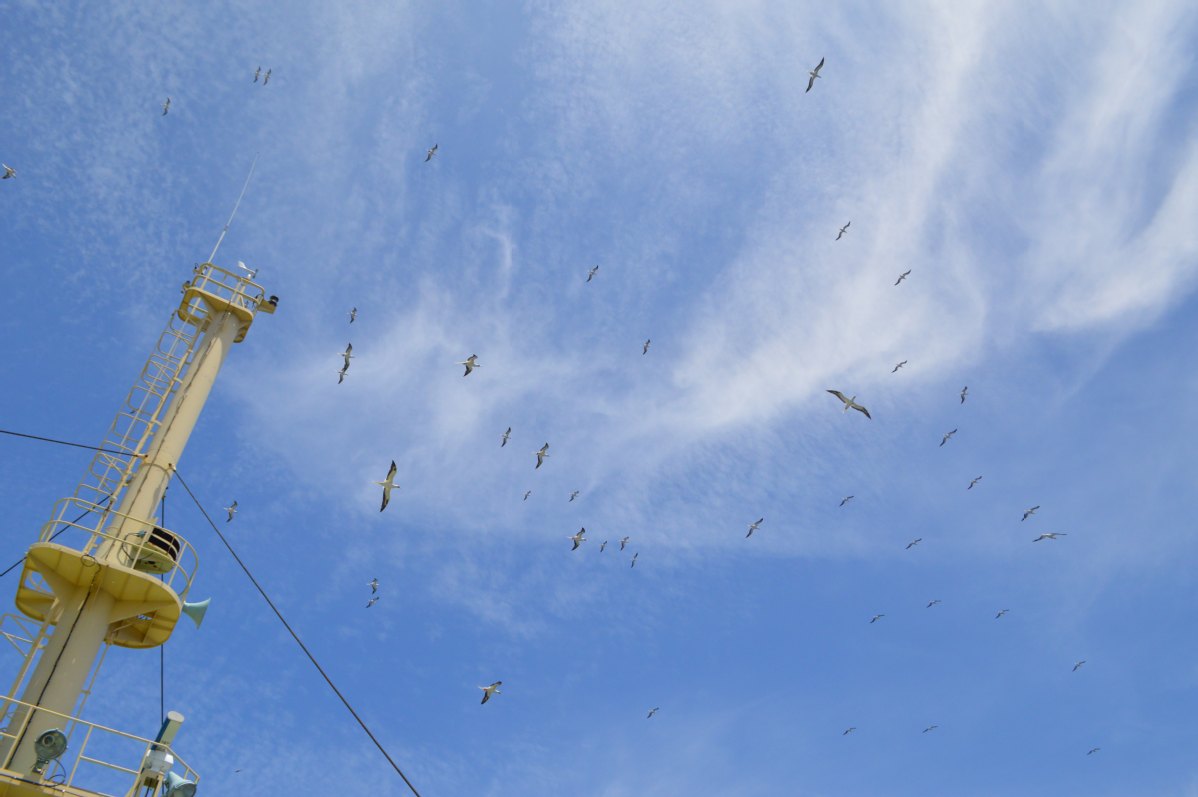 The sight left me speechless and I got goose bumps whenever I looked up. There were at least a hundred seagulls flying above me.
Can we catch such a sight at zoos or near the coast?
Absolutely not.
I was standing at the bow of a huge container ship battling the waves in South China Sea.
I couldn't stop taking pictures in my mind of the magnificent view of seagulls circling around the lamp post at the bow and chattering with each other.
Why were they all here above the sea?