Country issues national standards for autonomous vehicle testing
Share - WeChat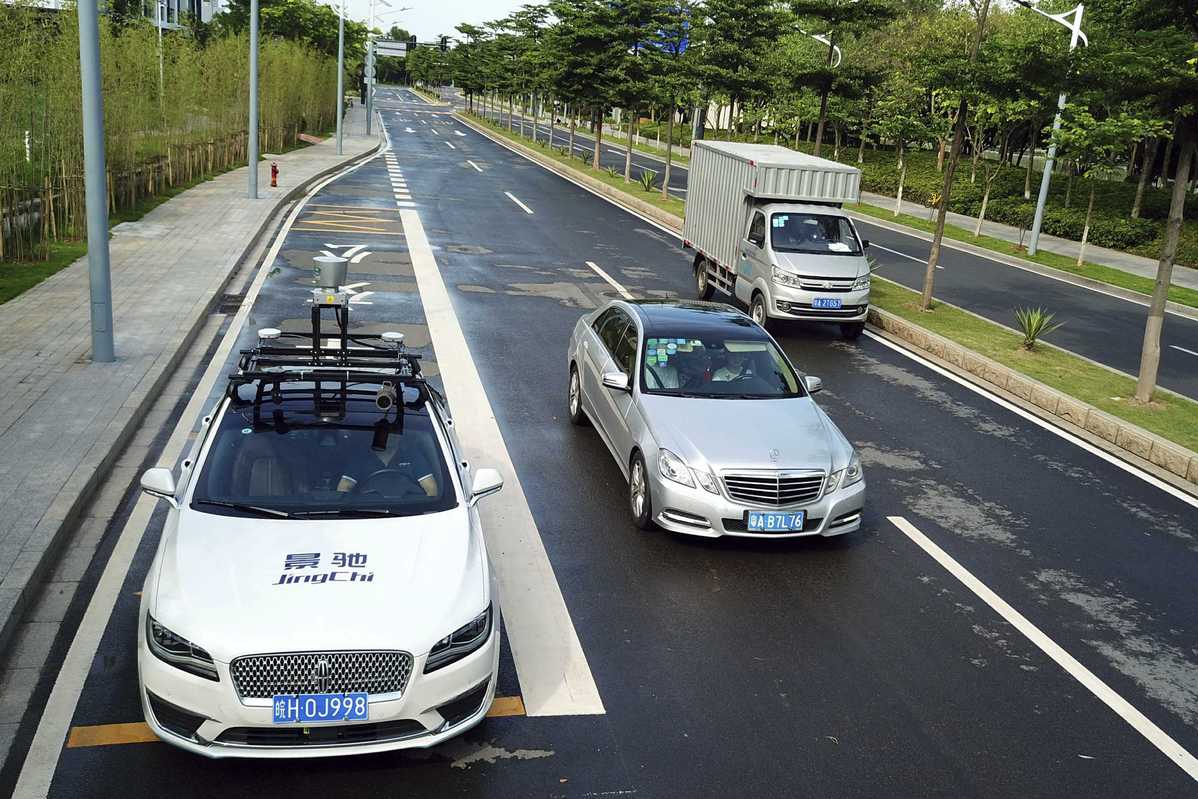 China has rolled out a set of national standards for testing smart autonomous cars on roads, which is expected to facilitate companies' testing in different regions and thus speed up the technology's development in the country.
Around a dozen regional governments have issued their guidelines on road tests of autonomous vehicles, with the first released in Beijing in December 2017, but there had not been one at the national level before the set of standards were released last week.
Local standards vary from region to region, posing barriers for companies that would like to conduct tests in different places, so a set of national standards was required to solve the problem, said the China Industry Innovation Alliance for the Intelligent and Connected Vehicles.
The alliance, together with several other industry associations, was commissioned by the Ministry of Industry and Information Technology to compile the standards.
With safety as its overriding rule, the set of standards covers tests of vehicles in 34 traffic situations, such as slowing down after detecting speed limit signs and stopping when spotting pedestrians ahead.
Tests under special weather or road conditions are not included, but different situations have been chosen for passenger vehicles and commercial ones.
Analysts said the move is expected to facilitate the development of autonomous driving in the country, which is already the world's largest car market and is determined to become a global automotive power in terms of smart cars.
China expects smart cars with some autonomous functions to account for 50 percent of new vehicles sold in the country by 2020, according to a blueprint released by the National Development and Reform Commission in January.
It is part of the country's efforts to become a global power in smart car development and production by 2035.
A number of Chinese and foreign companies see China as one of the most attractive markets for self-driving technologies and have begun campaigns.
Baidu Inc's self-driving program, Apollo, has attracted a large number of Chinese and international partners, including Ford Motor Co and Daimler AG, parent company of Mercedes-Benz.
With additional technical applications from Baidu's Apollo, Daimler became the first international automaker in July to receive a road test license for highly automated vehicles in Beijing.
Hubertus Troska, the board member of Daimler AG responsible for its China operations, said realizing local automated driving and connectivity services requires understanding of the many characteristics that make the Chinese market unique.
Chinese companies are also teaming up to develop smart cars. A total of 12 Chinese carmakers and tech companies have built a 600 million yuan joint venture that specializes in research and development of such cars.
Among the investors are FAW Group Corp, Dongfeng Motor Corp, Guangzhou Automobile Group Co and China Automotive Technology & Research Center Co.
Chinese customers are among the world's most optimistic when it comes to the prospect of autonomous driving, Ford said in its 2018 Trends Report.
A total of 83 percent of Chinese people said they are hopeful about the future of autonomous vehicles, according to the report, which was based on a survey of 9,042 people from nine countries and regions.