Chinese artist pays tribute to legendary Hollywood actress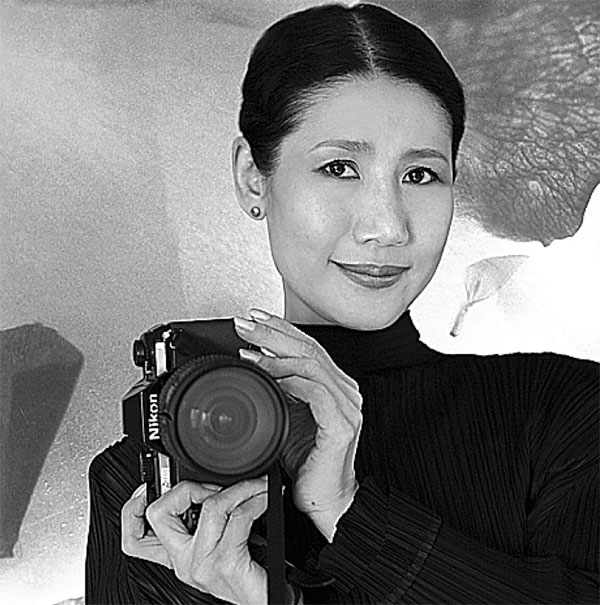 Fifty-four photos by Chinese artist Wang Xiao Hui, including her two portraits of legendary actress Audrey Hepburn, were on display till Thursday at 503 BEA building at Lujiazui in Shanghai.
Wang is an international award-winning artist, author and professor with Tongji University who splits her time between Shanghai and Munich. The exhibition featured her most iconic works over the past decades. All the portrait images on display were showcased for the first time.
The portraits of Hepburn were taken in Munich in 1992, one year before the film star died. Wang was then studying filmmaking in the German city. The British actress is the only celebrity Wang has ever photographed.
"In 1992, the Chinese film Ju Dou was featured at an international film event in Munich, and the director couldn't make the trip to Germany," recalled Wang, who ended up being the representative from the Chinese film industry to introduce the film on German TV.
"It was at that occasion that I was introduced to Audrey Hepburn, and a mutual friend recommended me to take pictures of her. I loved her for her striking beauty inside and out, unhampered by wrinkles or other signs of aging. To me she was not a goddess but more like an angel," she added.
Wang took about two dozen photos of Hepburn but only the two showcased at the exhibition were printed because most of the slide films were damaged during the development process.
"The pictures were cut in the middle by accident," she recalled. "Now we have Photoshop, and it is very easy to fix a simple problem like that. You couldn't have imagined something like this at that time."
Wang was born in Tianjin in 1957. She graduated from Tongji University in Shanghai, majoring in architecture, and went to Germany in 1986 with her husband Yu Lin as visiting scholars. There, Wang became intrigued with photography and filmmaking, resulting in her making the switch from architecture to art.
Her husband was supportive, helping her with the logistics and chauffeuring her on her shooting trips. It was during one of these trips to Prague in 1991 that they encountered a car accident. Wang was severely injured. Her husband died.