Chinese artist pays tribute to legendary Hollywood actress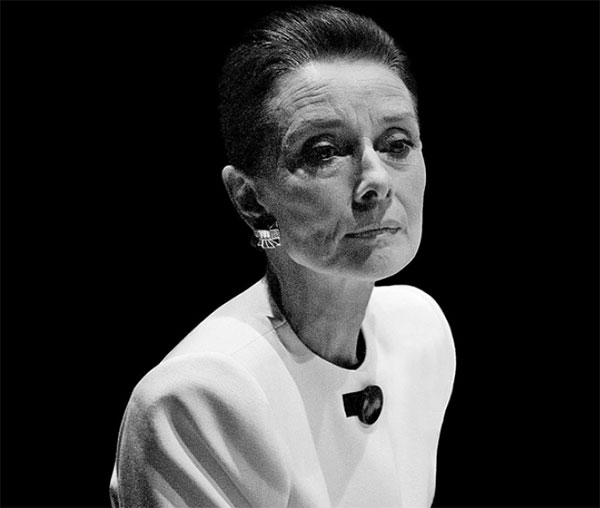 After awakening from a coma, Wang took out the camera and turned the lens at her broken face She went on to take pictures of herself, the hospital, medical staff and friends who visited. Art accompanied her recovery and helped her live through this difficult time of loss.
Wang later said that this experience marked a turning point in her life as she found new meaning to her existence and was determined to become a professional artist. She has since made several documentaries, art films and taken pictures that are internationally published and exhibited.
German art critic Manfred Schneckenburger once said that Wang is "an icon of progress for the younger generation despite the Chinese consciousness of tradition".
Gu Zheng, a Chinese critic, described her self-portraits as "most brutally honest" while contemporary art curator Victoria Lu compared Wang to the iconic Mexican artist Frida Kahlo because of her "continuous record of her life".
In 2001, Wang published an autobiography titled My Visual Diary which was highly popular among readers. The book is still available in print now. That same year, Wang became a professor at Tongji University. She later founded the Xiao Hui Wang Art Center in 2003.
Throughout her career, Wang has worked with international brands and local governments in China on art projects as well as cross-over initiatives. In 2012, the government of Suzhou, Jiangsu province, invited her to turn a historical residence into the Xiao Hui Wang Art Museum. The museum features a 400-year-old courtyard that occupies a space of 1,600 square meters along the historical Pingjiang Road.
Wang recalled how a lot of work had to be done to set up the museum.
"There were very strict regulations on the protection of vintage buildings. You couldn't knock down any of the walls and you couldn't even hammer a nail into them," she said.
As part of the redesign of the property, Wang added a glass roof to a part of the garden which made new media projection possible. She also changed the main gate to face the pedestrian street. The project was such a success that it was named by a German institution as one of the 15 most beautiful private museums in China.
For five years, the center hosted art events, performances and exhibitions before it was returned to the Suzhou city government.
In 2016, the CEG Xiao Hui Wang Art Space opened in Shanghai, showcasing her creations as well as those from young emerging artists and designers.