Flocking to catch a glimpse of the flock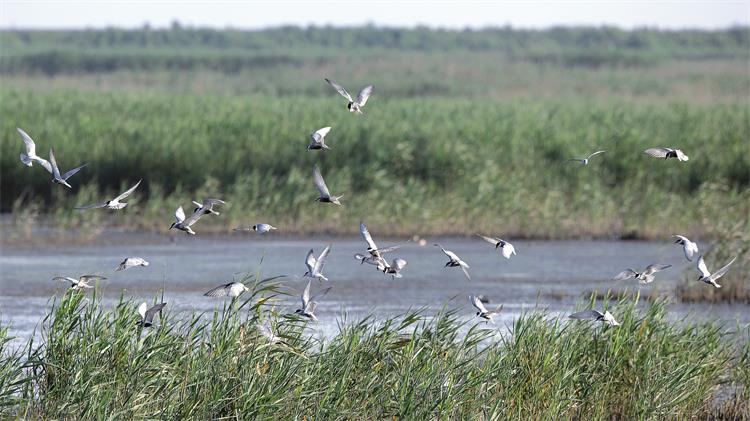 As one of the stops in the migratory flyway from Siberia to Australia, birdwatching has been gaining traction in Shanghai as more and more people make their way to parks and forests to watch Mother Nature in action
Every year end, Yao Li makes the two-hour drive to Shanghai's Chongming Island to meet his "old friends". He never speaks with them, and he never gets to take part in what they do.
After all, Yao cannot fly.
Shanghai is one of the stops in the migratory flyway from Siberia to Australia. Furthermore, the Chongming Dongtan National Nature Reserve is the largest overwintering site in China. Every year, about 1,000 hooded cranes overwinter in China and about a tenth of them can be spotted making their way to the reserve from October to December, according to Yao.
"Awaiting the arrival of migratory birds is like expecting a group of old friends who return home at the same time every year," said the 45–year-old information technology professional.
"I love the way the birds are when they are free in nature, be it flying in the sky or standing on the tree branch."
Established in 1998, the reserve plays host to about 1 million migratory birds every year. Apart from authorized personnel, no birdwatchers or photographers are allowed in the area. According to official data, about 290 bird species have been spotted here. Among the main waterfowl species that overwinter here are the cranes, herons, ducks, shorebirds and gulls.
Besides the nature reserve, Chongming Island is also home to an assortment of natural parks, wetlands and ecological villages where people can also birdwatch. Based on the island's development master plan from 2017 to 2035, Chongming will become a world-class ecological zone by 2050, setting the benchmark for the protection of the ecological system along the Yangtze River.