Watsons modernizes its stores and services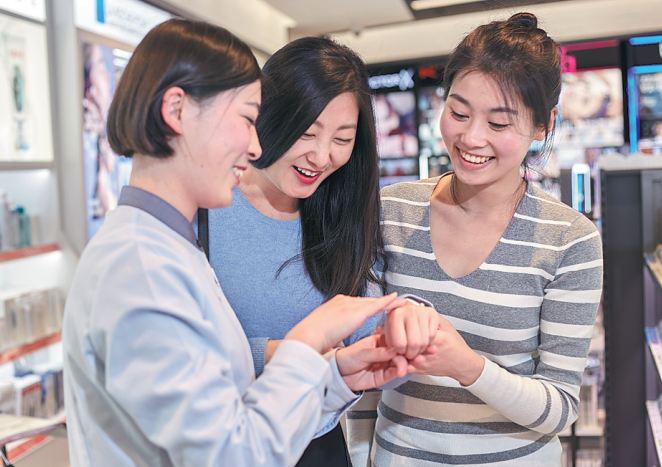 Asia's biggest health and beauty retail chain AS Watsons Group has launched a large-scale store upgrade plan in the Chinese mainland to meet the growing demand for higher-pace and higher-end shopping experiences.
Watsons began the transformation of its stores and services last year, introducing more diversified store branding and offering more personalized services.
It is also preparing a number of cooperation projects with Chinese music streaming service NetEase Cloud Music, including coordinated membership benefits.
A brand new concept store recently opened in Hong Kong. The layout resembles that of a supermarket and the products on offer include food, wine, cosmetics, healthcare products, video games and electronics. Customers can use the self checkouts by scanning an app on their phones.
Before its modernization drive, the brand had faced criticism in several areas, such as its slow pace in updating its product portfolio and redundant shopping guides.
"Since last year, we have launched more stylish and popular products, and provided interactive experience services for consumers, such as skin tests and makeup trials, with augmented reality technologies," Watsons China said.
"Our upgrading plans have effectively helped us to boost revenue. We have also launched express delivery services for online shopping, and the goods can be delivered to homes as fast as within one hour," it said.
Last year, Watsons China netted sales of HK$21.78 billion ($2.78 billion) in the Chinese mainland, edging up 4 percent year-on-year. Sales revenue from its physical stores in the Chinese mainland dropped 4.3 percent, narrowing the 10.1 percent decline recorded in 2016, according to its latest earnings report released in March.
Currently, the Hong Kong-established chain has more than 3,300 stores in more than 450 cities in the Chinese mainland, and plans to open 500 new stores this year, according to Watsons China. The brand also has outlets in Thailand, Singapore, Malaysia, the Philippines, Indonesia, Turkey and Ukraine.
AS Watsons Group, the brand's parent company, has seen the market share of its health and beauty specialist retailers edge down in the past three years. In 2015, they collectively comprised 1.8 percent of the global market share. That dipped to 1.5 percent in 2017, according to market researcher Euromonitor.
The group's drugstores and pharmacies, which sell over-the-counter healthcare and household care products, have seen their market share fall constantly as well. In 2015, they accounted for 30 percent of the global market, with the number dropping to 24 percent last year, Euromonitor found.
Meanwhile, French cosmetics retailer Sephora is expanding vigorously in China. With its concentration of high-end makeup and skincare products, as well as its fashionable store design, Sephora has attracted a large number of young consumers.
Last year, Sephora netted sales revenue of 3.5 billion yuan ($517 million) globally, increasing 8 percent year-on-year. From 2012 to 2017, the brand's compound annual growth rate was 12.4 percent.