Beauty firms tap big potential in small cities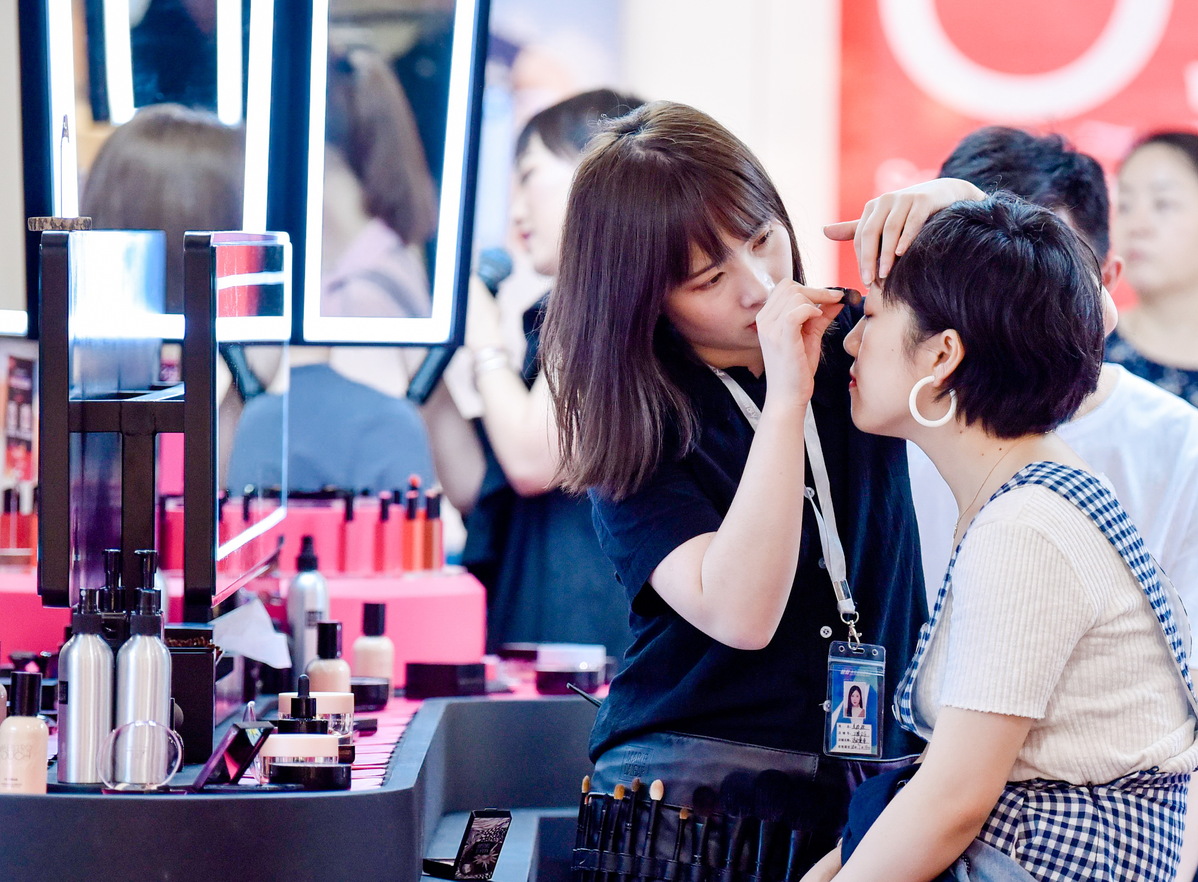 BEIJING-In a lightly furnished cosmetics shop in the southern Chinese city of Huizhou, Guangdong province, an array of skin care and makeup products from leading global brands and new brands are on display.
The products can be bought in-store or online via an app, with user experiences shared online.
The store is the first New Retail offline outlet of domestic beauty platform Rosilolly. The startup aims to open 3,000 stores in small cities and counties nationwide by 2020, as it finds huge untapped market potential in these areas.
"China's accelerating consumption as well as market opening-up will help the beauty market grow bigger and more sophisticated," said Lucia Zheng, CEO of Rosilolly. The company aims to be China's Ulta Beauty Inc, the largest beauty retailer in the United States, thanks to a large presence in small cities, targeted marketing to young women and a highly reliable member service.
China's beauty market has been developing fast as the country's increasingly affluent consumers are willing to spend on products and services that make them look younger and more glamorous.
Retail sales of cosmetics totaled 105.7 billion yuan ($15.91 billion) in the first five months, up 14.8 percent year-on-year.
Starting from July 1, tariffs on imported personal care products have been slashed from 8.4 percent to 2.9 percent, a move expected to further drive domestic sales of beauty products.
"The tariff reduction is expected to benefit the growth of imported cosmetics, which might continue to expand at 30 percent to 40 percent in the next few years," said Jason Yu, China general manager of Kantar Worldpanel, a global marketing consultancy.
"Over 80 percent of beauty product sales in third-and lower-tier cities are achieved through brick-and-mortar stores, presenting a huge potential market," Zheng said.
Lower-tier cities experienced a major boom of consumer spending, while mid-tier cities have exceeded key cities in cosmetics spending power, according to a report released by Kantar Worldpanel.
Young women in their 20s are the market leaders and growth drivers, the report showed, with mobile commerce and content apps with purchase windows or links creating numerous instant buying opportunities that shape the small frequent purchasing pattern of young women.
Both domestic and global beauty brands have stepped up online promotions by opening e-commerce stores and social-networking accounts to interact with increasingly digital-savvy Chinese consumers.
"Only relying on brick-and-mortar stores or online platforms is not enough," Zheng said. "The New Retail business model combining offline and on-site experiences with online marketing and social networking is the right approach to tap China's beauty market."