Restaurant operators hold meet in Beijing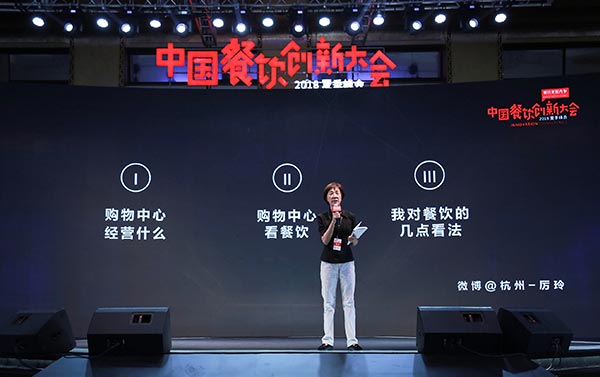 The China Restaurant Innovation Conference 2018 Summer Summit was held on July 19 in Beijing. It featured 40 guest speakers and more than 1,000 participants.
Host by China Restaurant Insider, the summer summit focused on how to find new growth points for restaurants, and how to use new media channels such as WeChat and short-video app douyin to attract more diners.
Singer and founder of sauce brand Fanye, Lin Yilun explained how he succeeded in growing his brand.
Top 50 China, a list of the top catering brands, was released during the event.