Retailers must learn to coexist with tech giants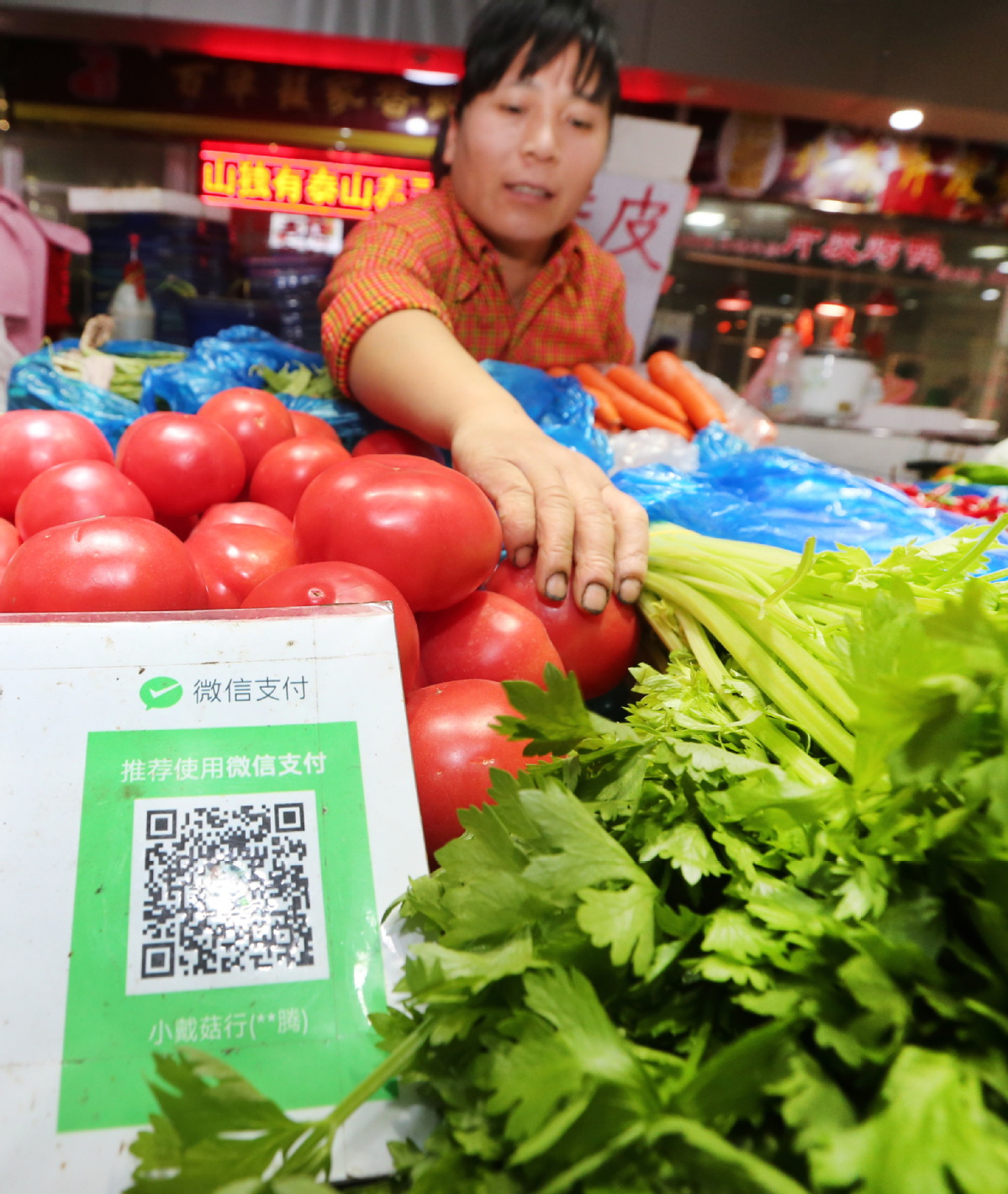 Independent supermarkets and shops in China will find the retail environment hard as online-to-offline becomes the norm for grocery business that is increasingly influenced by two major technology blocs, according to a recent research report.
The country's grocery landscape has entered "the age of empires", represented by Alibaba Group Holding Ltd and an alliance between Tencent Holdings Ltd and Alibaba's primary e-commerce rival JD.com Inc, according to findings released by consultancy Oliver Wyman in May.
After training their sights on physical retail, the pair have thus far acquired stakes in six of China's top 10 hypermarkets, the country's biggest electronics retailer, one of the largest department stores and the largest commercial property and entertainment conglomerate, the study said.
An important foundation of the tech giants' retail innovations is their dominance in mobile payments, of which 97 percent are processed by either Alibaba or Tencent, data from Analysys showed.
Meanwhile, mobile payments are already used for 35 percent of grocery purchases, and even when customers shop outside the big e-commerce platforms, they can still be a valuable source of data.
"Through the payments systems, the 'empires' learn where, when, and what customers are buying, and complement it with the rest of their digital ecosystem to see which websites they like to visit, the apps they use, and whom they follow on social media," said Chan Wai-chan, global consumer goods practice leader at Oliver Wyman.
While big-box retailers have tried their own O2O services in the past, such as RT-Mart's feiniu.com and a similar offering by Carrefour China, delivery became a major drag. Fresh food typically requires 30-minute delivery, which is only possible with a logistics operation that is complex, sophisticated, and large-scale.
On the other side of the equation is the inability to naturally generate O2O traffic. Internet and e-commerce companies have an edge through their contact at multiple touch points in customers' daily lives, such as payment services, social media, and e-commerce purchases.
Technology has also reached the country's mom-and-pop stores, which were largely run by intuition. Alibaba's LST and JD's XLT are both initiatives to help small shops circumvent a network of multilayered distributors and wholesalers in order to trim costs and improve margins.
In both cases, goods arrive from centralized warehouses in less than three days and often on the day the order is placed - rather than delays of weeks from traditional wholesalers.
At the same time, an intelligent monitoring system will automatically issue inventory alerts and properly adjust portfolios based on sales history. The scale of the alliances gives them leverage over the product brands, resulting in better margins both for the stores and for JD and Alibaba.
"Incumbent stores typically operate under franchise models that are ineffective due to a lack of centralized control over store operations and products," said Richard McKenzie, a partner at Oliver Wyman.
"Survival will call for drastic change, but we believe this is unlikely under their current setup. To survive and thrive, incumbent retailers need to find ways to partner or coexist with tech giants," he said.