Cooperation with Arab states future-oriented: China Daily editorial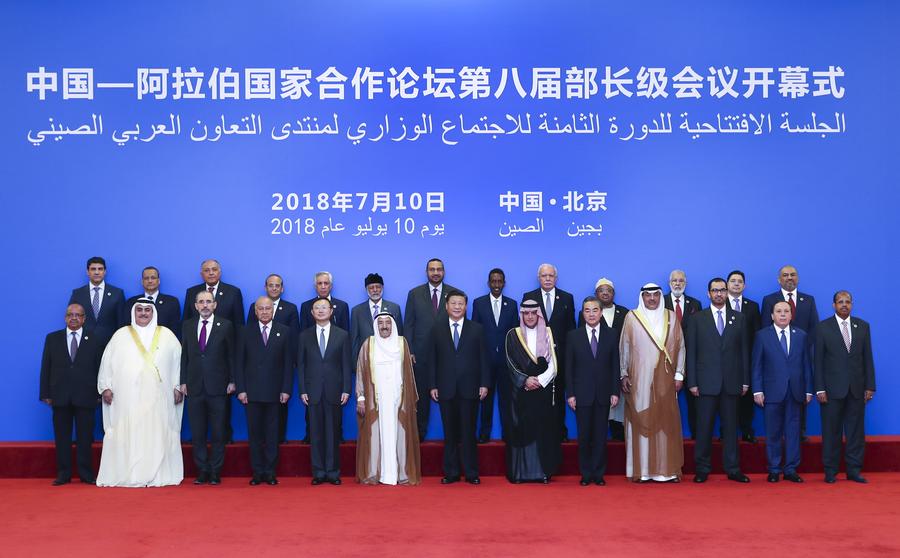 In his speech delivered at the eighth ministerial meeting of the China-Arab States Cooperation Forum on Tuesday in Beijing, President Xi Jinping announced that China and Arab countries had agreed to establish a "future-oriented strategic partnership of comprehensive cooperation and common development". This has not only set the tone for China-Arab cooperation in the future but also opened a new chapter for ties between the two sides.
Since the commencement of the forum in 2004, it has become a major vehicle driving cooperation in a wide range of fields, including security.
Under the framework of the forum, the security cooperation between the two sides has continuously deepened, and it has reaped achievements in such areas as anti-terrorism, regional peacekeeping and judicial assistance. By establishing a strategic partnership, the two sides will be able to further boost the positive momentum for peace and stability in the region.
China has over the years actively supported international efforts to cope with crises and turmoil in the Middle East. It has actively participated in Iraq's post-war reconstruction, and pushed for political settlement of the conflict in Syria. But, as Xi said on Tuesday while pledging loans and financial aid to Arab states, development is key to resolving many of the problems in the Middle East.
This week's forum in Beijing will provide a clear road map for strengthening cooperation between China and the Arab states to promote development in the Middle East under the framework of the China-proposed Belt and Road Initiative.
Over the past few years, the friendship that was forged long ago by means of the ancient Silk Road trade routes has flourished and exchanges and contact between the two sides have maintained a robust momentum on both the governmental and people-to-people levels. This has laid a solid foundation for the two sides to become close cooperative partners under the framework of the Belt and Road Initiative, which many Arab countries have already enthusiastically aligned their development plans with.
Thanks to their embracing of the spirit of pragmatism, the cooperation between China and Arab states has already proved fruitful. And they are making constant efforts to build a community with shared interests and shared future through closer collaboration and coordination.
Today's Top News
Editor's picks
Most Viewed