China remains biggest non-oil trade partner of Dubai in 2017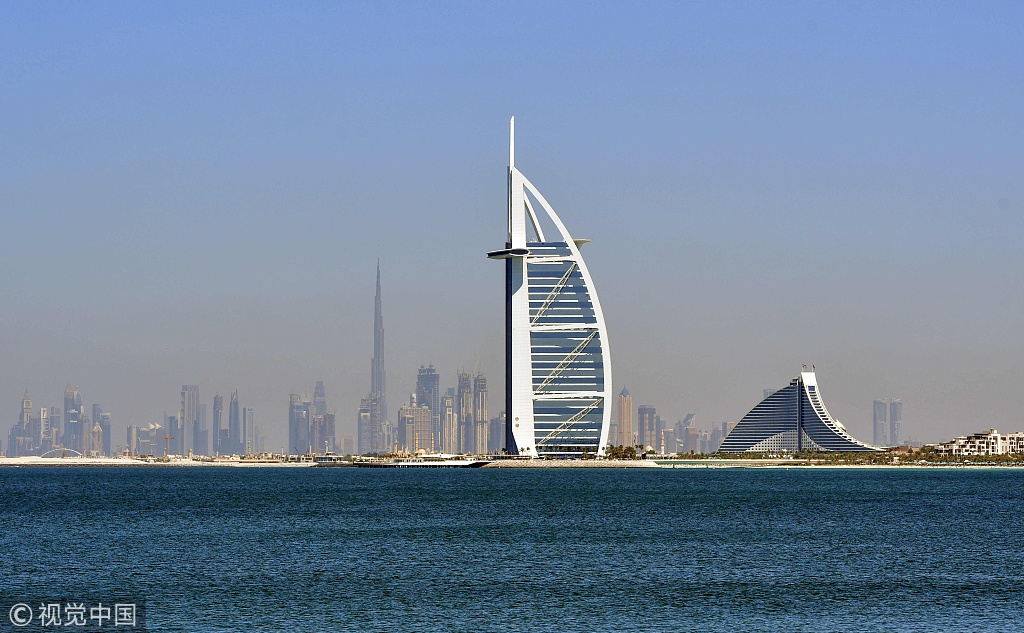 DUBAI - China remained Dubai's biggest non-oil trade partner in 2017 with 176 billion dirham ($47.95 billion) worth of trade, local media reported Monday.
This accounted for 13.6 percent of Dubai's total non-oil foreign trade, which grew 26 billion dirham to reach 1.302 trillion dirham in 2017, from 1.276 trillion dirham in 2016, the United Arab Emirates (UAE) state news agency WAM reported.
China, the world's second largest economy, has been Dubai's biggest trade partner since 2014. It was followed by India, with a bilateral trade of 99 billion dirham, and the US, with 85 billion dirham.
Dubai's re-exports grew 9 percent in 2017 to 360 billion dirham, while its imports totalled 798 billion dirham and exports totalled 144 billion dirham, according to the WAM report.
Sheikh Hamdan bin Mohammed Bin Rashid Al Maktoum, crown prince of Dubai and chairman of Dubai Executive Council, said Dubai's competitiveness plays a key role in attracting investors from around the world, who seek to take advantage of Dubai's position as a regional and international trading hub.
Mobile phones topped the list of high-value imported commodities in Dubai's foreign trade in 2017, with 174 billion dirham, followed by gold, 159 billion dirham, diamonds, 105 billion dirham, and vehicles, 70 billion dirham.