Highlights of Xi's speech at China-Arab forum
Share - WeChat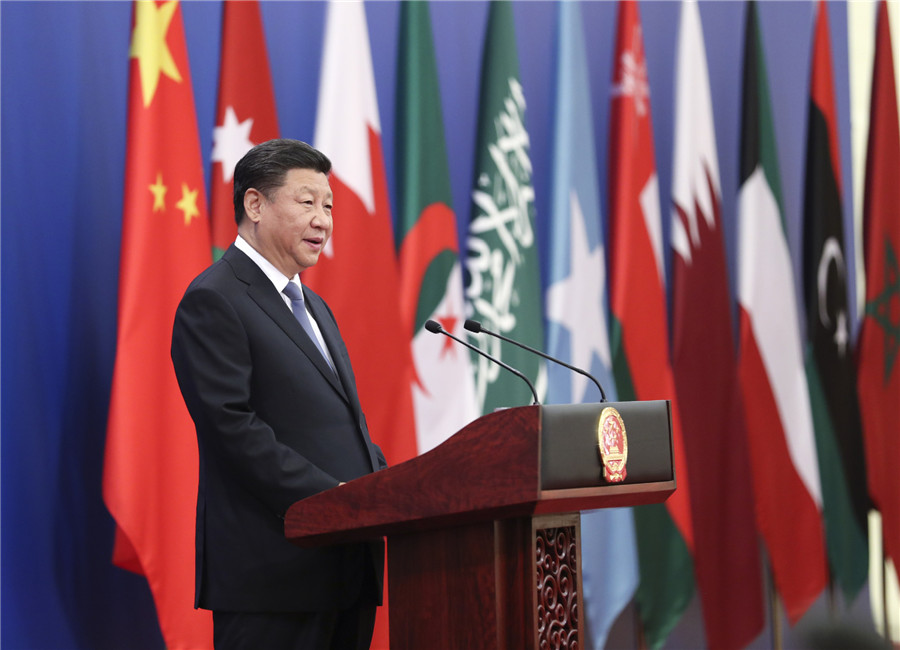 President Xi Jinping delivered a speech at the opening ceremony of the eighth ministerial meeting of the China-Arab States Cooperation Forum in Beijing on Tuesday morning. The meeting is expected to take ties between China and Arab states to new heights.
It's the third time that Xi has articulated China's policy to the Arab world.
The CASCF, established 14 year ago, has facilitated China's cooperation and communication with the Arab states.
Here are the highlights of Xi's speech.
China, Arab states to sign declaration for B&R
Xi said that China-Arab cooperation declaration will be signed for the Belt and Road Initiative.
He said the initiative has garnered great support from the Arab world and China stands ready to work with Arab states on the initiative.
Arab states are natural partners of China, Xi said.
China to provide $20b loan for Arab states
Xi pledged that China will provide $20 billion in loans to help Arab states in economic reconstruction.
China will help Arab states with transportation infrastructure, speed up cooperation in oil and gas, finance, high-tech fields, the digital economy and artificial intelligence, Xi said.
China will also build financial platform for industrial cooperation.
China to press ahead with FTA talks
China plans to import goods worth over $8 trillion in five years and this would bring huge opportunities to Arab states, Xi said.
China will press ahead with FTA talks with Arab states and invite hundreds of Arab elites to China over the next three years, Xi said.