Linking Chinese, foreign MNCs
Share - WeChat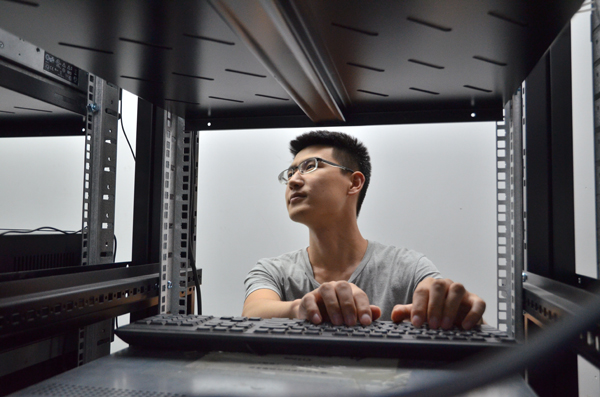 G-Net Cloud Services targets B&R economies for worldwide expansion
Beijing-based G-Net Cloud Services Co plans to double its point of presence or PoP sites from 33 to 60 across the world, particularly in markets related to the Belt and Road Initiative.
The strategy is expected to further enhance G-Net's advantages in the global market.
Using high-quality telecom infrastructure, G-Net provides services like reliable, stable, secure and seamless video conferencing, teleconferencing and web conferencing to companies, particularly those with operations at multiple places spanning countries and continents.
In the digital age, such telecom services often form the backbone of global-scale businesses' day-to-day operations. In the context of communications that could make or break multibillion deals or business relationships, PoPs are critical.
PoP refers to a point where two or more different networks or communication devices establish a connection with each other. It could also refer to an access point, facility or location that connects to, and helps other devices establish a connection with, the internet.
Established in 2006, G-Net has built a telecom network that connects over 4,000 cities in over 50 countries, including the United States, Germany, Brazil, Israel, the United Arab Emirates and South Africa.
The company launched business operations in Indonesia earlier this year. Within a short time, G-Net's performance exceeded that of foreign competitors to grab the top position in market shares. Its products showed better adaptation to Indonesia's network environment.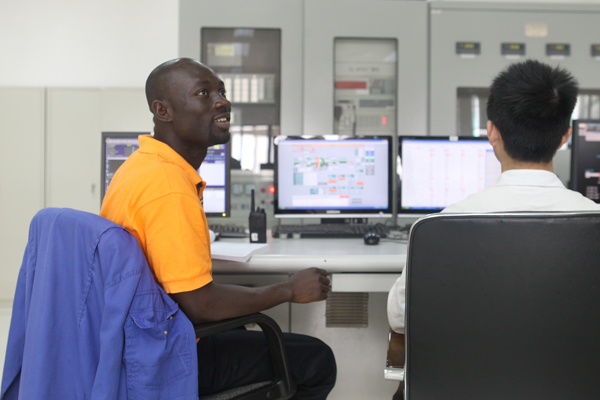 Chen Xuejun, CEO of G-Net, said the pace of economic globalization has accelerated over the past decade. So, business collaborations and global communications have become more frequent, inflating multinational companies' costs manifold.
"So, we decided to enter this business segment to strengthen international access capabilities for conferencing services and digital collaborations, including teleconferences, web conferences, video conferences, large-scale live webcasts in regions where Chinese companies have built a presence in," he said.
G-Net introduced several monthly packages with fixed service fee earlier this year. One of them is a specially designed service set named "International Version". It includes airtime fee for local toll from the US, Germany, the United Kingdom, Japan, and France.
According to G-Net data, the five are the most popular countries in terms of local dial-in airtime. The new set is designed to meet the demand from Chinese companies' expanding branches and businesses.
More than 20,000 companies and 6 million users from both China and abroad today use G-Net's services. It has established four research facilities in both China and the US. The Chinese company has invested more than 100 million yuan ($15.11 million) in product and solution development annually.
G-Net's global network has enabled daily communication in many developing countries and regions, including Africa. Through G-Net's PoP site in Johannesburg, South Africa, a number of Chinese companies communicate with their overseas branches, partners, and clients across Africa every day. These include China National Tobacco Corp and China International Marine Containers (Group) Ltd.
Chen said: "We see many markets related to the Belt and Road Initiative, especially those in Africa, Southeast Asia and Latin America, are no longer the distant outposts they once were. We are seeing the tangible development of the initiative as a big, big opportunity. It's a must-have, not a nice-to-have.
"We won't be successful if we cannot serve many emerging markets involved in the Belt and Road Initiative. There is so much going on in terms of manufacturing, education, infrastructure and sectors such as financial services, oil and gas. For many Chinese companies, everyone wants a better service to communicate with their headquarters and clients at a cheaper cost."
G-Net has so far established nine PoP sites in economies involved in the Belt and Road Initiative.
Given its local market-based technology, G-Net's core products, teleconference services and online conference solutions are proving to be popular among foreign companies operating in China. Over 350 Fortune 500 companies such as GE, Bayer and Abbott figure among G-Net's clients.
Small wonder, G-Net's revenue exceeded 100 million yuan from its SaaS (Software as a Service) business alone.
"Of course, all the major brands are coming to these developing markets. What you need to succeed are good partners and reliable products. You need to also ensure after-sales service. Of course, pricing is key, like in any other region," Chen said.
"Once clients get to know a Chinese brand and get to understand the product, they usually find them very acceptable.
"Many foreign companies and people have already begun to take the same positive view of major Chinese private companies like G-Net and Huawei. These firms have invested a lot in R&D, and broke through technological barriers. They can see for themselves the change in China and what China can offer them," said Zhao Ying, a researcher at the Institute of Industrial Economics at the Chinese Academy of Social Sciences in Beijing.
Supported by over 700 employees in 10 branches, including Beijing, Shanghai and Shenzhen in China, G-Net has more than 80 software copyrights and seven patents.
In terms of hardware, G-Net has also deployed resources to develop its high-resolution video conference equipment "G-Net Box", which includes a smart host shaped like a small box, and a camera. The hardware set is based on Android technology, which offers convenience to users.