A center for musical creativity opens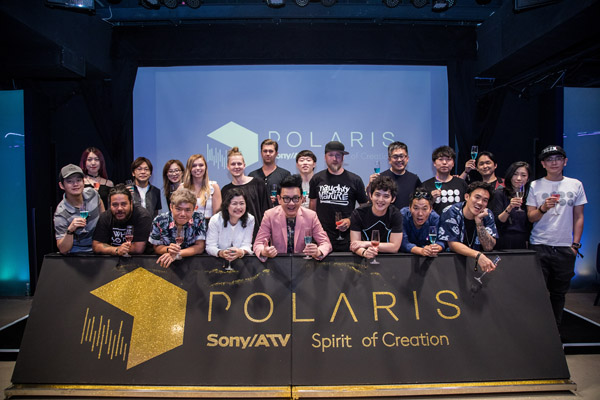 Fifteen years after coming to China, Sony/ATV Music Publishing, the global leader in music publishing, has launched the Sony/ATV Polaris music center inside Beijing's Chaoyang Park.
From June 23 to 29, more than 20 singer-songwriters and music producers from around the world gathered at the music center for the Polaris International Song Camp 2018 where they brainstormed, jammed and created original music materials. At the end of the weeklong camp, 34 original songs were born.
Besides songwriting, the participants also had the opportunity to attend master classes and workshops conducted by veteran musicians from around the world, including Singaporean music producer and songwriter Lee Wei Song, Hong Kong songwriter Chan Fai-young and Beijing-based songwriter Cui Shu.
"The Polaris International music center marks a brand new and exciting start of Sony/ATV music publishing in China," says Guy Henderson, president of international of Sony/ATV Music Publishing, who was in Beijing to announce the opening of the music center.
"We came to China 15 years ago and through these years, we have seen the evolution of the music industry in China, from the rampant piracy of the physical market to the current exploding age of music on all kinds of digital platforms."
Henderson says the music center will be a place that attracts and nurtures young music talents.
"With different cultural backgrounds and understanding of music, these talents will create music together and will bring out a magical chemistry," he adds.
The music center will also provide songwriters and business partners access to potential collaborations with top music technologies, professional services and cross-boundary resources, Henderson says.