A center for musical creativity opens
Share - WeChat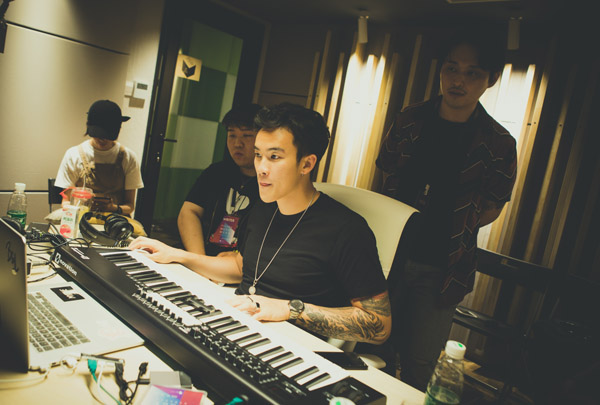 Headquartered in New York, the company was set up in 1995 as a joint venture between Sony Corporation and Michael Jackson. Sony became the sole owner of the company in 2016.
Norwegian record producer and songwriter Anders Froen was among the musicians who attended the music camp in Beijing. The Grammy-nominated musician, who is also known as Mood Melodies, has been in the music industry for a decade and has worked with top artists such as Jessie J and Alan Walker.
"It's really cool to have one person in the room with a rock background and another who is a pop person. Something new keeps coming out from their collaboration. Different backgrounds spark ideas that never once existed," Froen says.
According to Hua Shan, managing director of Sony/ATV Music Publishing China, the company first launched the song camp project in 2015 in Beijing with a goal of promoting the originality of Chinese songwriters. During that event, songwriters from different parts of the world created 22 new songs in four days.
In 2016, the song camp took place in Beijing and Taipei. For 11 days, songwriters worked together for about 10 hours a day. Last year, the camp went to Tokyo and Hong Kong.
In November 2017, the time when Henderson came to Beijing, he and Hua agreed to launch the music center and open it to songwriters around the world.
"In this world, a hit song can come from anywhere. We've witnessed the process of the creation of new songs. The participants may be physically exhausted but they enjoy the creative process," says Hua.
Most Popular