Sentinels of tradition
Share - WeChat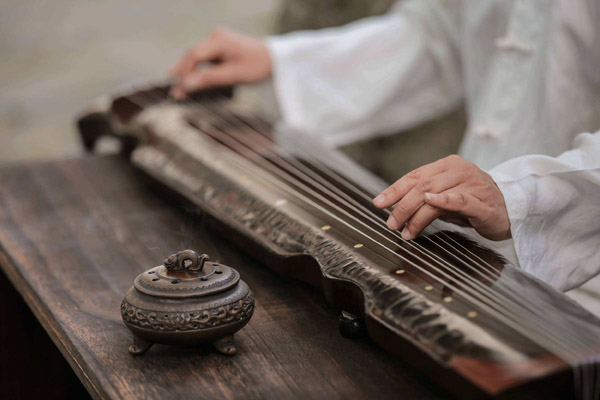 Like most of us, they have to make a living in the here and now, but the vocation of a select group of professionals is tightly bound to the past
In one room, with tools of various kinds and sizes hanging on the walls, Sui Yiyang stands by a table on which lie two pieces of wood with frames of the musical instrument the guqin that he has been working on for many months. In another room he brushes raw lacquer on the frames of a guqin patiently over and over again.
"Usually it takes about two years to finish one," he says.
Sui, 32, toils in his studio to create the perfect guqin, the ancient traditional Chinese instrument that has a rich history of more than 3,500 years.
The studio, tucked away in a yard near Guangqumen, in central Beijing, is about 300 square meters, and Sui has worked and lived there for seven years. He shares the yard with Xu Kangyan, a calligrapher, He Song, an ink painting artist, and Ma Chiye, an independent filmmaker.
Sui learned the rare skill of guqin making from Han Tingyao, now 85, who was born in Beijing and graduated from Tsinghua University in 1960. Han is the third-generation guqin master of Jiuyi Qinpai, one of the guqin performance styles titled Jiuyi, created by Yang Zongji (1863-1933), a scholar and guqin musician. The second-generation guqin master of Jiuyi Qinpai was Guan Zhonghang (1896-1972). Sui is the fourth generation of Jiuyi Qinpai.
Most Popular