Govt moves to tackle 'white' pollution
Share - WeChat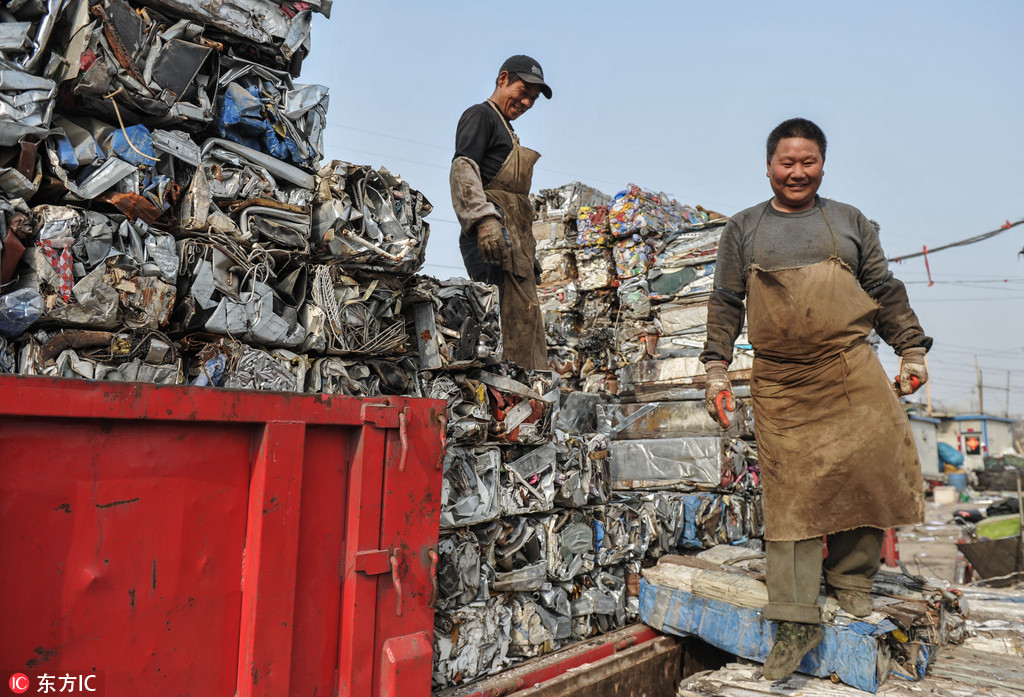 Mao would like to see more action being taken. "We should ban the unreasonable use of plastic products in online shopping and food delivery services, and find substitutes for plastics," he said.
"There are many kinds of plastic products. Some are relatively easy to recycle, such as polypropylene and polyethylene, and some are more difficult, such as polystyrene and polyvinyl chloride (PVC), so we should use them less."
Recycling system reform
Mao called for reform of the waste recycling system to encourage the recycling and recovery of plastic products.
"In the past, we had a vast waste recycling network formed by self-employed people, but in recent years, they have been driven away from large cities such as Beijing by the falling price of recycled materials and by policies that put workers in the lower-end industries at a disadvantage," he said, referring to the armies of "scavengers" that once scoured street bins to collect plastic waste to sell to recycling plants.
According to Chen Liwen, who spent years researching the lives of scavengers in Beijing, about 30 percent of the waste produced in the capital is recyclable.
Recyclable waste was collected and sorted by scavengers in residential communities before being transported to recycling markets - most of them family-run - in the suburbs, where it was further sorted, she said.
The system evolved in the late 1980s during China's transition to a market economy when waste disposal ceased to be the exclusive duty of local governments and became a private concern.
Most of the sorted waste in Beijing was sold to workshops in nearby provinces such as Hebei and Shandong for disposal, Chen said, adding that at the peak of private waste recycling in the capital in 2014, the informal sector provided work for nearly 300,000 people.
In the years that followed, however, nearly half of the scavengers left the city and many suburban waste sorting and trading plants closed because of the falling price of materials and a squeeze on labor-intensive industries.
The workshops outside Beijing have also suffered. In recent years, efforts to curb air pollution in North China have led to the closure of many small waste recycling businesses in Hebei that did not meet discharge standards.