Govt moves to tackle 'white' pollution
Share - WeChat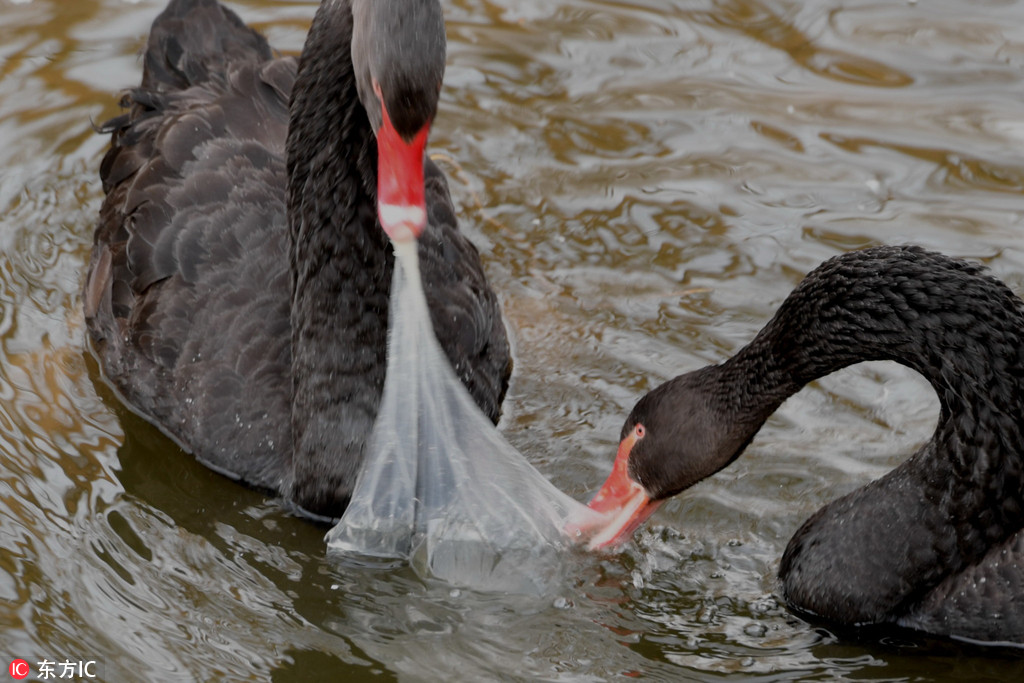 The findings showed that 42.6 percent of the markets used plastic bags that did not comply with the required standards of thickness and recyclability.
Yao said most stall owners in food markets welcome the paid-use policy because they save money by not giving bags to customers free of charge, but they also fear losing custom to competitors who run open-air stalls and do not charge for bags.
As a result, many retailers hide bags that comply with the standards for fear of scaring away price-sensitive shoppers, but they dare not use those that do not meet standards for fear of being detected by the market supervisors, she said.
To solve the problem, Yao suggested that machines should be installed at markets to dispense bags that meet the standards.
She said one of the major reasons for the plastic bag "epidemic" is low awareness of the pollution they cause, and the fact that consumers do not know which alternatives are safe to use.
To clarify the situation, her studio produced posters that outlined the alternatives and posted them at food markets, where they were welcomed by authorities supervising the implementation of the ban.
Waste of resources
Sun Wei, an amateur researcher on plastic pollution, supports a complete ban of single-use plastics because every time he sees someone using a plastic bag, he is worried by the "waste of the precious resource of oil".
According to Sun's analysis, China consumes 15 million tons of single-use plastic products every year, and it takes 150 million tons of oil to produce them. Moreover, according to the National Statistics Bureau, the country consumed 540 million tons of oil in 2015, about 335 million tons of which were imported.
He suggested a tax on plastic products, from bottles made from polyethylene terephthalate, known as PET, and shopping bags to plastic wrappings and packaging, and said subsidies should be granted to producers of multiple-use alternatives such as glass bottles and cloth bags.
In a suggestion submitted to the NDRC, Sun called for the cautious use of biodegradable plastic bags, because "they can only degrade in a compostable environment and most end up in landfills where they cannot biodegrade".
Mao backed Sun's suggestion of a zero-waste lifestyle, believing that the crux of the white pollution problem lies in the "single-use consumption culture", which is bolstered by the convenience and cheapness of plastic products.
"Turning to other types of materials to replace plastics will not solve the problem," he said.
According to findings published in the journal Science Advances in July last year, in the past 50 years only 9 percent of the plastic waste generated has been recycled, with 12 percent incinerated and the other 79 percent buried in landfills or dumped illegally.