Rongqiao to invest $1.3b in healthcare initiatives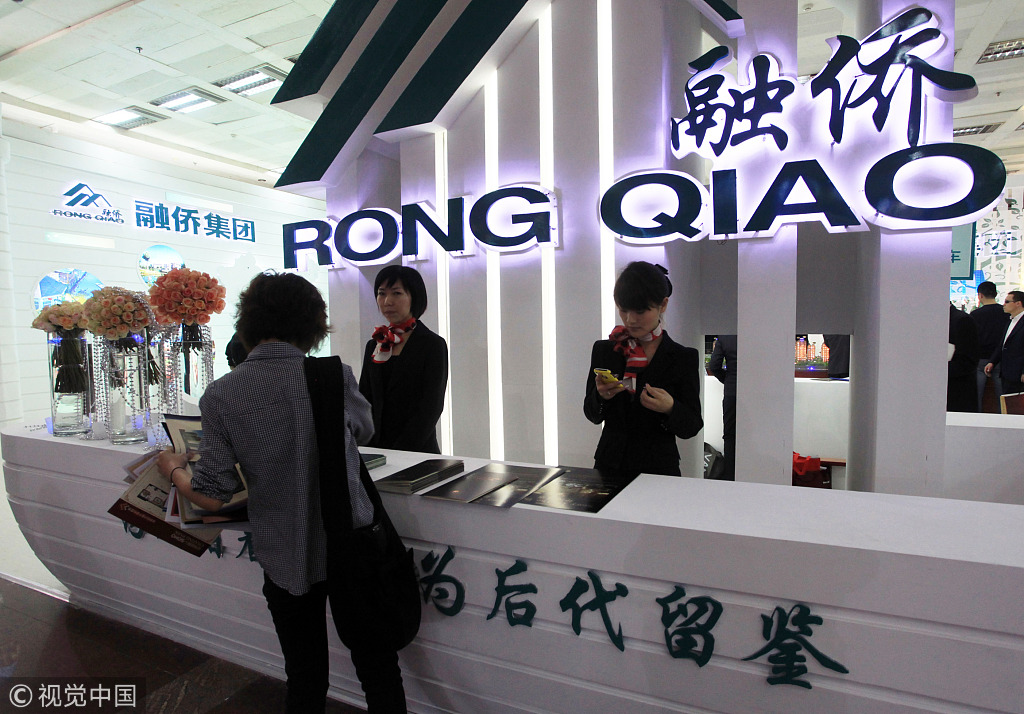 Rongqiao Group Co Ltd, a Fujian province-based private conglomerate, plans to invest $1.32 billion in the healthcare sector in the mid to long-term, in a bid to offer high-quality services to Chinese patients, company executives said.
The company said its enthusiasm for the sector is being shored up by increasing demand for quality healthcare driven by China's growing middle-income earners, continuing urbanization and healthy economic expansion.
Lin Kaijie, board director of Rongqiao, said in a recent interview that one of the group's next priorities is to introduce advanced medical resources from the United Kingdom, and take the lead in building an international integrated hospital in Fuzhou, Fujian province.
"The company will focus on addressing the current inconvenience of medical treatment, mainly for residents living in Nanyu, one of the region's populous towns. The upcoming hospital is expected to provide the public with high-quality and international medical services," Lin said.
According to global research organization Research and Markets, China's healthcare market is forecast to exceed $1.12 trillion in scale in 2020, compared with around $710 billion in 2016.
Rongqiao began life as a real estate developer in Fuzhou in 1989. It has since been ramping up investment to expand into the healthcare businesses. So far, it has built a comprehensive supply chain in the healthcare industry, combining social capital and professional resources. The new investment plan is part of the company's longterm commitment to benefit Chinese people's quality of life, according to Rongqiao.
In mid June, the group signed a memorandum of cooperation with Northumbria Healthcare NHS Foundation Trust, a UK health service provider. According to the agreement, Rongqiao plans to introduce world-class medical resources to Chongqing. A hospital specializing in tumor treatment will be set up to offer comprehensive nursing care for the local community, it said.
Alan Richardson, chairman of the Northumbria trust, said the organization looks forward to cooperating with Rongqiao to explore new frontiers in the healthcare sector and expand further in overseas markets.
Franck Le Deu, senior partner at global consulting firm McKinsey & Co, said in a research note that China remains a highly attractive market for healthcare investment and is driven by strong demand fundamentals.
According to Le Deu, China's urban population will reach 1 billion by 2030, of which more than 500 million will be middle class. "They will demand more credible health information, higher-quality care and a better patient experience," he said.
"The pace of development will be shaped by improvement in access for innovative drugs, the upskilling of Chinese entrepreneurs and the continued flow of experienced research and development experts from more developed markets toward China."