Shenzhen becoming 'smarter'
Share - WeChat City aims to be model for better services and management via tech innovation
Having achieved explosive economic growth over the past four decades, Shenzhen is now poised to turn itself into a world-class "smart" city.
The city in South China's Guangdong province is making efforts to upgrade its services and management, taking advantage of its edge in technological innovation.
"We hope to become the benchmark for the country's new smart cities and raise our smart capabilities to a world-class level by 2020," said Wu You, deputy secretary-general of Shenzhen municipal government, last week.
To achieve that goal, the city has mapped out an action plan to make itself smart in various fields, including education, healthcare, housing, social security and transportation.
"Shenzhen will become much smarter by 2020. Enterprises will no longer need to go to different government departments to deal with business matters and individuals will also be able to deal with their personal matters online," said Hu Xiaoqing, deputy director of the Economic, Trade and Information Commission of Shenzhen.
The promising outlook is based on Shenzhen's strong innovation capabilities in the internet of things, big data, cloud computing, artificial intelligence and other technologies, which are vital elements for smart city development.
Shenzhen has created an economic miracle over the past 40 years since the country's reform and opening-up policy was launched in 1978, with its GDP growing at more than 20 percent per year on average.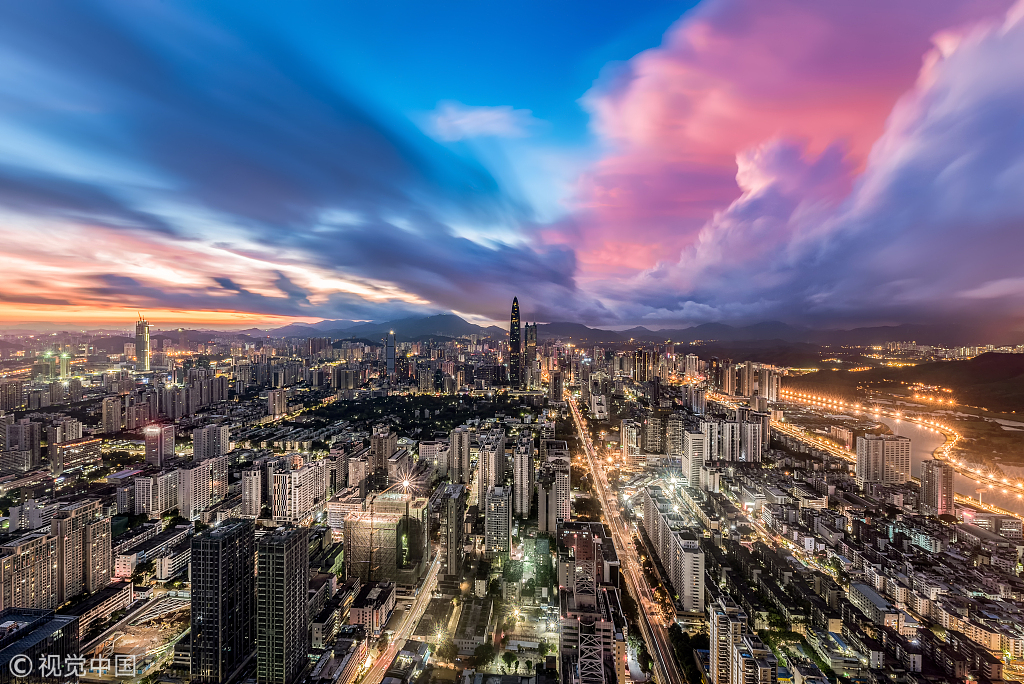 Once a fishing village, Shenzhen was chosen as one of the first group of special economic zones in 1980, meaning it was entitled to enjoy more market-oriented and flexible economic policies.
Since then, Shenzhen's economy has seen annual GDP soaring from less than 200 million yuan ($30.6 million) to 2.2 trillion yuan in 2017, which is more than 10,000 times higher and on course to surpass neighboring Hong Kong.
With a population of over 12 million, the city is home to more than 11,000 national high-tech enterprises, including internet behemoth Tencent Holdings Ltd, the world's largest telecom equipment maker Huawei Technologies Co Ltd and global leading drone maker DJI.
Shenzhen already leads the country in smart transportation. According to a recent report by global consultancy Deloitte LLP, Shenzhen is the best-performing city in China in terms of deployment of intelligent traffic lights, grids and shared traffic.
The city is adopting artificial intelligence and big data technologies to improve road safety, communications and peer efficiency, for example, using technologies to identify images of traffic violators with 95 percent accuracy, the report said.
It is also using a real-time, data-backed parking management system as a solution to traffic congestion, with the aim of taking 330,000 vehicles off the road each day.
Feng Kui, director of the academic committee of the China Center for Urban Development, said Shenzhen's biggest advantage in smart city development lies in the fact that it has a large number of innovative professionals.
"Shenzhen stands at the forefront of development among Chinese cities, for which being a smart city is the direction for development. Shenzhen needs to make efforts to become a model in this area," he said.