Italian export credit institution opens in Shanghai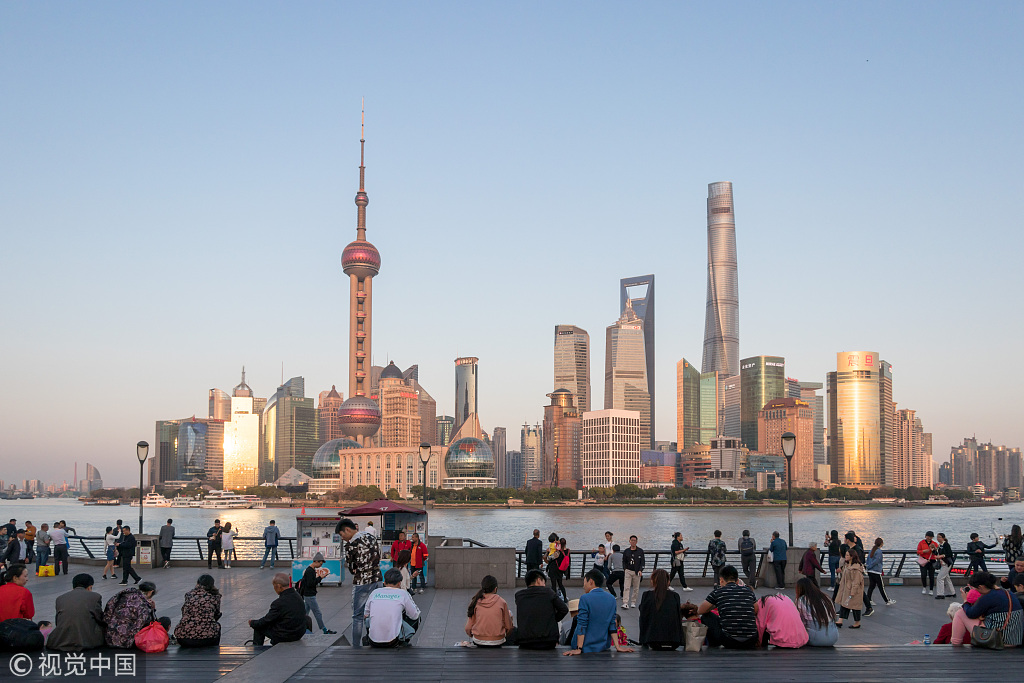 Italian export credit institution SACE SIMEST inaugurated its Shanghai office on Tuesday-the first European agency of its kind to be established in the Chinese mainland-in hope of strengthening Sino-Italian trade relations and working alongside China's Belt and Road Initiative.
With the establishment of its Shanghai office, SACE will provide medium to long-term loans, credit lines, risk management and contract guarantee services to Italian companies with operations in the Chinese mainland.
SACE said it will also help Chinese companies intending to extend their reach into the Italian market, especially in industries such as machinery, agribusiness, healthcare, tourism and cultural exchanges.
As the official Italian export credit agency, SACE serves over 20,000 clients in 198 markets. Its major clients in China will include local subsidiaries of Italian companies, large Chinese corporations and small and medium-sized enterprises doing business with their Italian counterparts, and Chinese companies investing in Italy.
SACE China said that, over time, it will work to identify investments in local companies and financial institutions, such as private equity funds. It will also provide access to renminbi financing for Italian companies investing in China.
According to Alessandro Decio, CEO of SACE, the Shanghai office will be mainly responsible for operations in the mainland market and overseeing part of the business in Mongolia. Its Hong Kong office, which was established in 2006, will remain its hub for the Southeast Asian market.
China's recently announced financial opening-up policies and the continuous support from local partners, such as China Export & Credit Insurance Corp, have facilitated the launch of the Shanghai office, he said.
SACE Chairman Beniamino Quintieri said the opening of the office in the Chinese mainland is "leading testimony at this controversial time", in reference to the rising trade protectionism in some parts of the world. As Italy is Europe's fourth-largest exporter to China and trade ties are becoming closer, SACE should be standing at the forefront to embrace new business opportunities, he said.
Quintieri said SACE will actively take part in China's Belt and Road Initiative and promote joint projects in markets that are of mutual interest to both countries. At present, SACE is advancing infrastructure and construction projects in Africa and Latin America.
Statistics provided by the Italian National Institute of Statistics show that Sino-Italian trade volume rose by 9.2 percent in 2017 to reach 42 billion euros ($49 billion). Driven by China's ongoing economic transformation, total Italian exports surged 22.2 percent annually in 2017 in sectors including transportation technology, chemicals and textiles.
Oxford Economics estimated Italy's exports to China will register a compound average annual growth rate of 9.7 percent between 2018 and 2021, thanks to China's further opening-up policies and the Belt and Road Initiative.