Amazon may launch small business lending program in China
Share - WeChat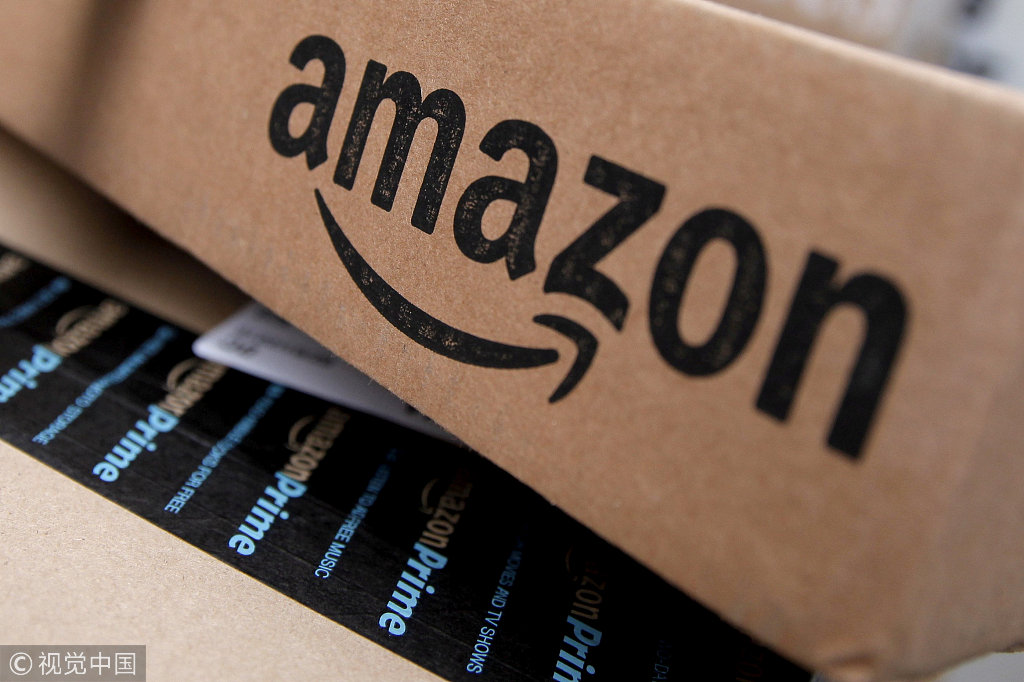 Amazon is recruiting a manger for its lending program in China, indicating the internet giant's plans to stay a step ahead in this segment in world's second largest economy, according to a report of CNBC.
A June 19 job post from Amazon said the company is seeking a manager "with end-to-end responsibility for scaling operations and partner programs in a new strategic initiative in China" for its lending program. Applicants for the new position should be fluent in English and Mandarin and have a background in consumer credit or small business finance.
China remains the biggest e-commerce market in the world, with its consumers spending 7.18 trillion yuan ($1.1 trillion) online last year, 32 percent more than 2016 according to the National Bureau of Statistics.
Competitive local online retailers such as Alibaba and JD.com left small margins for Amazon. The company, with more than a decade's history in China, owns less than 2 percent of the market according to iResearch, a provider of online audience measurement and consumer insights in China.
CNBC believes the lending program could be a way for Amazon to turn the tide by encouraging merchants to use its platform. Amazon began extending credit to small business owners in 2011, using sales data to trigger invitations for financing that could fuel growth. The company's race to lure sellers in China gained urgency last week after Google said it plans to invest $550 million in JD.com as part of a strategic partnership.
While Amazon announced plans to expand the lending program to China and seven other countries back in 2015, a press release two years later said it had only issued loans in the US, Japan and the UK. By then, Amazon had made more than $3 billion in short-term loans ranging in size from $1,000 to $750,000.
Now, Amazon has accelerated luring talent in China. It has 476 listings for jobs here, from sales to software and hardware development.
In China, domestic companies such as Ant Financial have long been Amazon's competition in the small business lending market.
Ant Financial announced on June 8 that it has completed a private financing round of $14 billion, the largest of its kind worldwide. Many analysts estimate a $150-160 billion valuation of Ant Financial — higher than its parent company Alibaba — and list it as a top 10 world internet company.