Alibaba reaches top four in cloud computing, surpasses IBM
Share - WeChat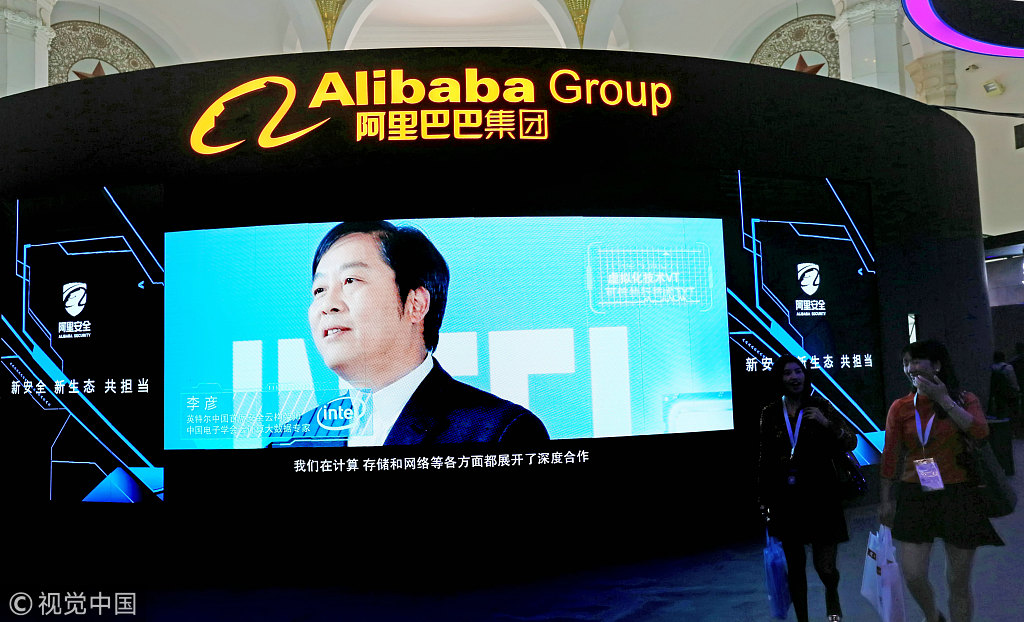 The leading Chinese e-commerce player Alibaba surpassed IBM to become the world's fourth-biggest provider of cloud infrastructure and related services in the first quarter, according to the latest report from Synergy Research Group, a data provider on information technology and cloud-related markets. The top three on the list are Amazon, Microsoft and Google.
According to Synergy, Alibaba's cloud computing service ranks second in the Asia-Pacific region, behind Amazon Web Services, whose market share is around 40 percent. Tencent, another Chinese tech giant, ranks fifth in this region.
Alibaba Cloud's international operations are registered and headquartered in Singapore, and the company has international teams stationed in Dubai, Frankfurt, Hong Kong, London, New York, Paris, San Mateo, Seoul, Singapore, Sydney and Tokyo. The company is also expanding its service into countries and regions involved the Belt and Road Initiative.
From startups to industry tycoons, Alibaba Cloud provides services to millions of customers at home and abroad. The G20 Hangzhou Summit, Sinopec, Petro China, AirAsia, KPMG and Nestle are all Alibaba's customers, according to the company's website.
The company will also help make the Beijing 2022 Winter Olympics greener.
Alibaba Cloud will build out an integrated cloud technology and innovation platform for the Olympics. Along with other cloud global infrastructure products from Alibaba, the cloud data center for Beijing 2022 will provide a strong cloud computing capability to empower Alibaba's cloud services to help realize the International Olympic Committee's vision for a future Olympic Games — one that runs completely on the cloud, the company said.
Company data shows that Alibaba Cloud reported revenue of 4.39 billion yuan ($664.96 million) in the first quarter of this year, up 103 percent. Total revenue for the 2017 fiscal year reached 13.39 billion yuan, an increase of 101 percent.