Alibaba's Luohan think tank to examine consequences of technology
Share - WeChat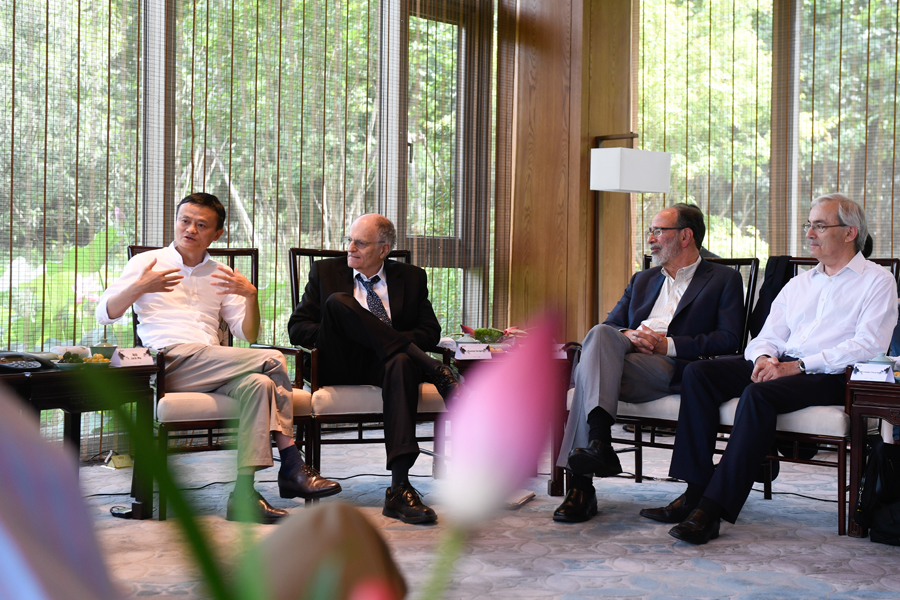 Alibaba Group Holding Ltd has established a global think tank in a bid to discuss and address emerging socioeconomic issues resulting from technological breakthroughs.
Luohan Academy drew in its first batch of 15 experts for its advisory committee, most of whom are world-leading economists, the company said on Tuesday.
The luminaries include six Nobel Prize laureates in economics such as Bengt Holmstrom, Alvin Christopher A Pissarides, and Michael Spence.
They have joined Alibaba founder and chairman Jack Ma, as well as other company executives, in a two-day closed-door meeting.
In a joint declaration published late Tuesday, the group vowed to strengthen coordination among social scientists to better prepare mankind for the digital revolution featuring big data, machine learning, artificial intelligence and robotics.
"While reaping the gains of technology, we need to comprehend the challenges they bring to society and think about solutions," Ma said. "As a tech company, Alibaba has a responsibility to pull in our resources to help society adapt to technological progress and embrace the challenges that come along. This is the purpose of Luohan Academy."
Alibaba said the academy will invite more top-notch multi-disciplinary scholars like sociologists, psychologists and anthropologists as advisers.
The internet giant launched DAMO Academy last year, a global research institute focused on technological research, as a linchpin in Alibaba's ongoing efforts to sharpen its technological expertise in realms such as artificial intelligence, cloud computing and quantum computing.
DAMO announced in April it was developing a new neural network chip called Ali-NPU for AI inferencing in the fields of image processing and machine learning.
Last month, its quantum computing lab developed the world's most powerful quantum circuit simulator Tai Zhang, claiming to challenge the one developed by Google Inc.