E China's Weifang builds future with innovation
Share - WeChat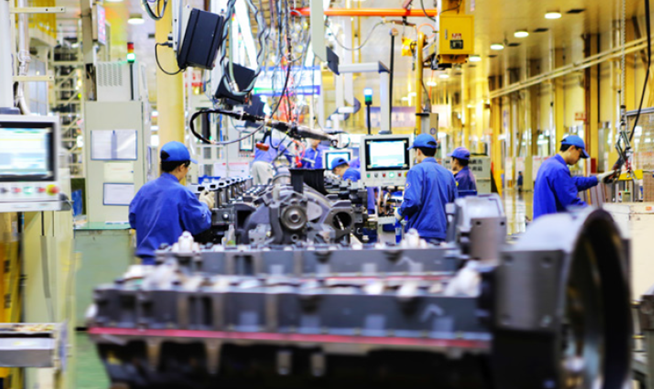 Weifang, a neighboring city of Qingdao, the host of the 18th Shanghai Cooperation Organization Summit, wants to make innovation its name card.
The Weifang Hi-tech Industrial Development Zone, whose comprehensive strength ranked 22nd among national high-tech zones, contributes to Weifang's rise as an innovative city.
Weichai Group, a heavy truck engine and component developer and manufacturer in the zone, is taking the lead in the city's efforts.
The manufacturer sold 620,000 engines and its income reached more than 220 billion yuan ($34.77 billion) in 2017, of which overseas revenue accounted for 40 percent.
It has business branches in Europe, North America, Southeast Asia and South Asia.
The MAZ-Weichai engine factory was a flagship project under construction at the China-Belarus industrial park in Minsk, the capital city of Belarus, an observer state of the SCO.
The joint venture established by the Belarusian automotive engineering company MAZ and Weichai is set to start making engines by the end of 2018.
Adhering to independent innovation, Weichai has invested more than 15 billion yuan alone in engine research and development in the past 10 years.
It has carried out 21 large key projects altogether, including a new energy industrial park and a hydrogen fuel cell manufacturing base.
Weichai has also established research and development centers in the United States and Europe as well as Weifang, Shanghai, Chongqing and other cities in China to ensure its technical standards keep up with the global forefront.
The enterprise is making efforts to cultivate the spirit of craftsmanship in order to develop high-skilled talent.