Alipay extends reach to Japan's public transportation network
Share - WeChat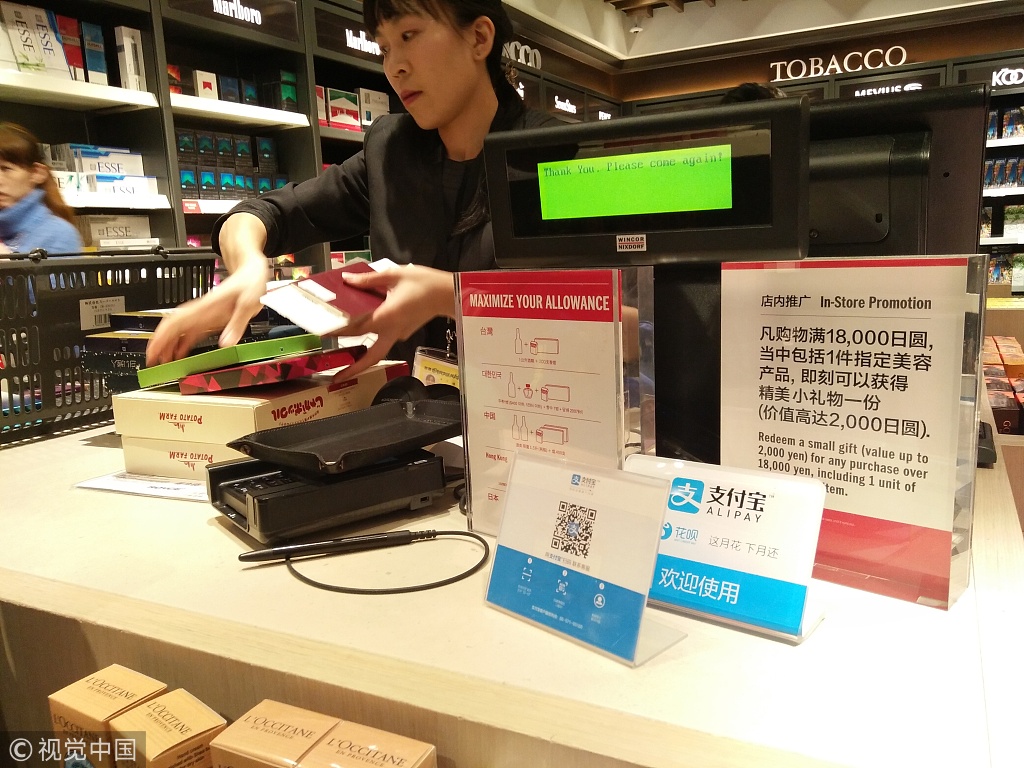 Chinese mobile payment wallet Alipay is extending its reach to Japan's public transportation sector by testing a Quick Response Code-based payment system in the country.
The test will start at Okinawa Urban Monorail Inc's Rui Rail on Friday, according to a report from the Japan Times, and will allow passengers to scan QR codes on their smartphone displays and eliminates the need to purchase paper tickets.
Alipay's parent Ant Financial Services Group confirmed to China Daily on Friday that the team is conducting tests to ensure the stability of the system.
Four other companies will join Alipay to conduct the project, which is set to make Okinawa Urban the first Japanese rail gate system to accept an electric payment system developed overseas.
The experiment currently only targets Chinese tourists, according to the company. Data from the Japan National Tourism Organization showed that Chinese accounted for more than a quarter of all foreign visitors in 2017.
China is making its mark on mobile payments. In a survey conducted last year by consultancy Ernst & Young, as many as 69 percent of digitally active users in China adopt fintech services including mobile payment, a sharp contrast to Japan's 14 percent.
Japan was one of the first destinations Alipay ventured overseas since stepping up its globalization effort three years ago. It is now used by 50,000 stores in the country as a payment tool linking local merchants with Chinese bank accounts.
But to go beyond fare payments, Alipay needs to quicken its pace in teaming up with financial institutions in Japan, experts said.
"You should have a financial license to create an 'Alipayclone' and conduct a bigger variety of fintech services in a foreign country. That's an area in which Ant Financial has made big strides in markets across Southeast Asia, through tie-ups with local central banks and national financial institutions," said Li Chao, a senior fintech analyst at Beijing-based consultancy iResearch.
According to Li, the region is fragmented when it comes to economic development and infrastructure provision, resulting in different levels of readiness to embrace digital payments. Developing economies are nimble in adopting mobile payment, while most payments are still conducted via cash or bank cards in developed markets such as Japan and Singapore.
The big prize for digital payment is the invaluable data gathered, which enables analysis of customer preferences and allows companies to proactively influence consumer habits, said Neil Wang, China president of consultancy Frost & Sullivan.
"Cybersecurity is thus among the top concerns for countries that are slower in adopting mobile payment. It is beyond business, as governments have a strategic role to play in safeguarding data security."