5G licenses may come 'in time'
Share - WeChat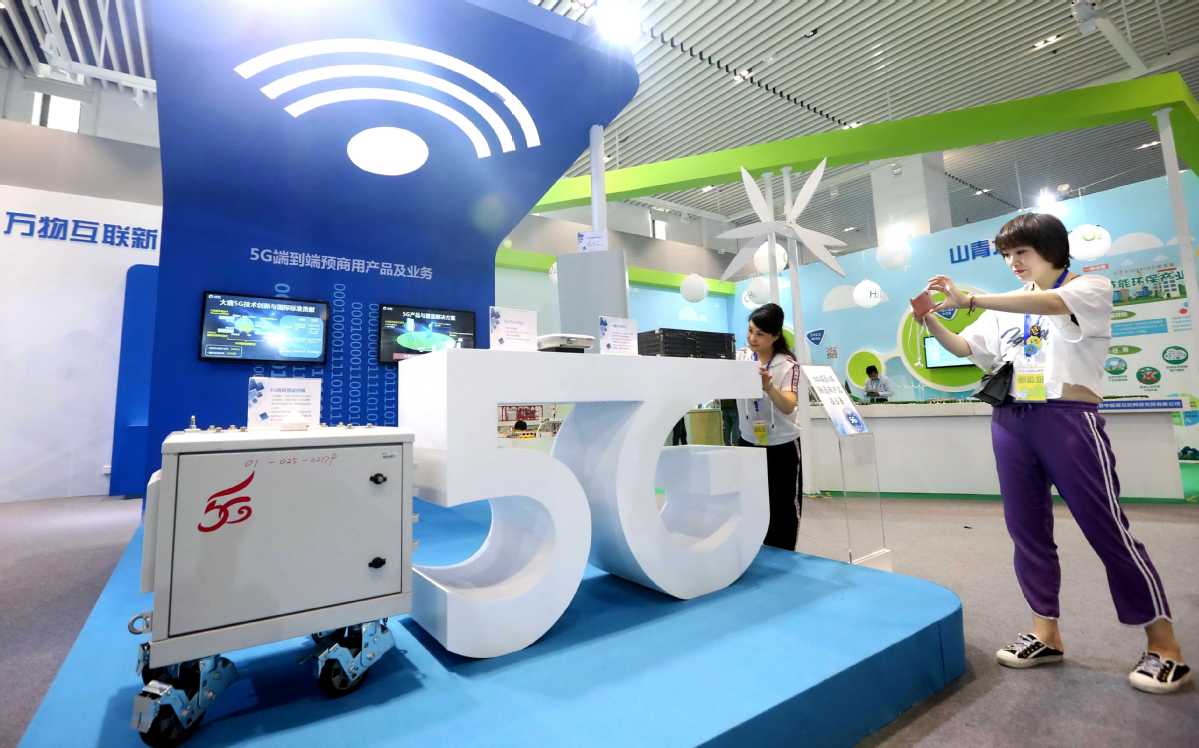 China will roll out policies to accelerate the commercialization of 5G, with radio-frequency plans and licenses for the fifth-generation mobile communication technology coming out "in time", the Ministry of Industry and Information Technology said on Thursday.
Chen Zhaoxiong, vice-minister of industry and information technology, said more efforts would be made to promote the maturity of 5G technologies and create a complete industrial chain, in the hope of laying a sound foundation for comprehensive commercial use of the superfast technology.
"We will unveil a radio-frequency spectrum map and grant licenses to telecom carriers in time, so as to meet the demand for 5G network construction and increasing efforts to widen applications," Chen said.
He did not elaborate on the specific timetable, but an expert at the ministry told China Daily earlier this year that the authorities are likely to issue 5G licenses to telecom carriers in the second half of next year at the earliest.
Wang Zhiqin, head of the IMT2020 (5G) Promotion Group, a team established by the ministry to accelerate the development of 5G in China, said: "5G devices will be mature for commercial applications in China in 2019. We will be among the first batch of nations to issue 5G licenses in the world, most likely between the second half of 2019 and the first half of 2020."
The move is part of China's broader push to gain a lead in the global race to apply 5G. At least 10 times faster than 4G, the technology will allow for the superfast downloading of movies, self-driving cars and streaming virtual reality games.
According to Wang, frequency bands are likely to be distributed to telecom carriers in the second half of this year, which will accelerate the construction of 5G networks.
The remarks came as the global mobile industry completed 5G standards last week, agreeing at a meeting in Spain on specifications for a standalone 5G network. The move kicked off the final sprint toward the commercialization of 5G.
In China, related work on the industrialization of 5G, including tests, research and development and trials, are ongoing, aiming to provide support for the large-scale commercialization of 5G in the nation by 2020.