Make a bold statement with socks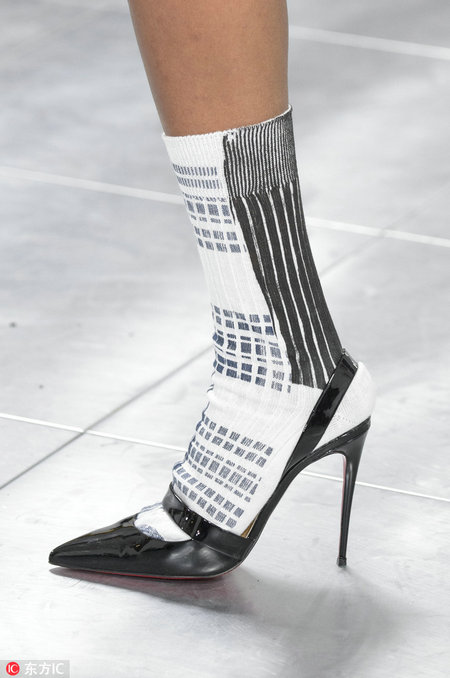 "Statement" is a popular word in the fashion world. A "statement look" often shows the wearer's personal style, rather than following simple trends.
Just as a slogan tee can let people know what you stand for, little things can also tell others your tastes. For example, a pair of "statement socks".
Such socks, often with animal prints or artistic designs, can be very catchy for their unconventional look.
They have become more popular in recent years, appearing in many fashion shows for this autumn and winter.
One way to wear them is with simply designed shoes and clothes to let the socks become a highlight; another is to go with similarly patterned shoes, which will enhance the effect.
These socks can attract a lot of attention and add some artistic flair to your ensemble.