Go green for sustainable expansion
Share - WeChat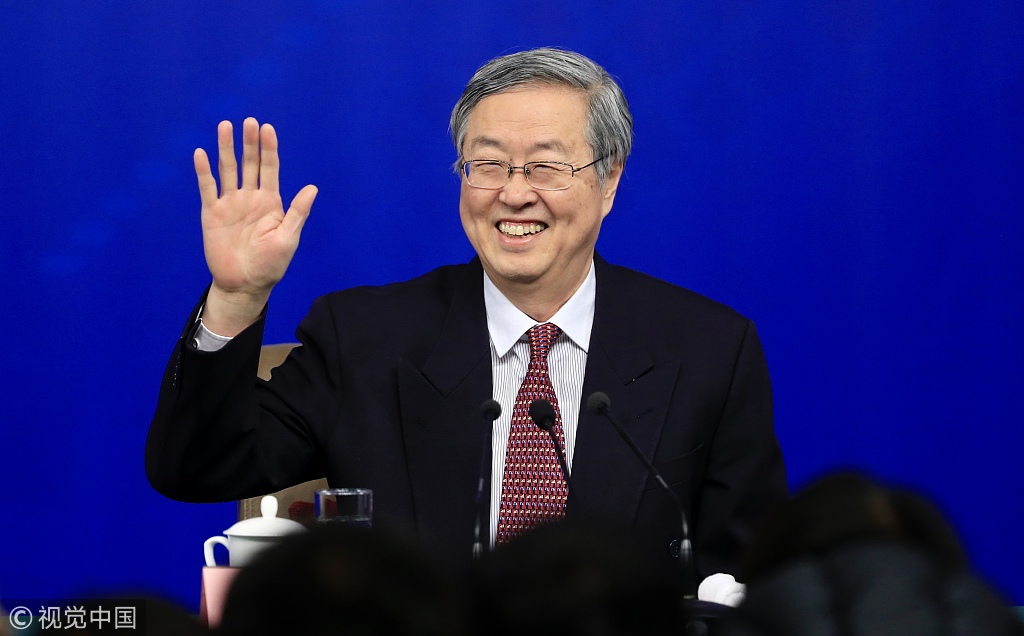 Development based on sacrificing environment is outdated, says Zhou
As China needs to invest 2 to 4 trillion yuan ($310 billion to $630 billion) annually in the next five years in order to counter the impact of pollution and climate change, the nation needs to come up with a green financing mechanism to facilitate its transition to sustainable growth, said Zhou Xiaochuan, former governor of the People's Bank of China.
China should further encourage capital into green sectors and stem investment that might pollute the environment, Zhou told the 2018 annual conference on sustainability jointly held by the Paulson Institute and the China Center for International Economic Exchanges in Beijing on Wednesday.
Demands for green financing keep growing as China enters a critical period of economic restructuring. Zhou said development based on sacrificing the environment is outdated and it requires substantial capital to achieve sustainable development.
Paulson Institute Chairman Henry M. Paulson, Jr said the development of green finance has become a top priority for China, and the institute is willing to work to help China achieve low-carbon economic growth, while strengthening US-China financial and commercial ties.
The Chicago-based think tank and research institute established a green finance center on Tuesday to support China's development of a robust green finance market.
Despite some uncertainties and trade tension between the two countries, Paulson said what's more important is a more balanced, secure and productive Sino-US relationship.
China has come up with supportive policies since 2016 to promote green financing, including offering interest subsidies through refinancing and professional guarantees, as well as setting up a national green development fund.
It also announced plans to set up pilot zones for green finance last June to support the nation's industrial upgrading and antipollution campaign, according to plans issued by the People's Bank of China.
China issued a total of $37.1 billion green bonds in 2017, an increase of 4.5 percent year-on-year, 22 percent of the world's total, said Zhou, who is also a former vice-chairman of China's top political advisory body, the National Committee of the Chinese People's Political Consultative Conference.
However, despite its solid development, China's green financing still faces limitations in green financial products and services, as well as the lack of a sound third party assessment system, said Zhou.
To further boost the development of green financing, China should continuously develop green credit, green bonds and green credit asset securitization, in addition to consolidating green financial infrastructure and institutional improvement, he said.
Zhou also called for more international cooperation in green financing.
Wang Gang, a senior financial researcher at the Development Research Center of the State Council, said green finance will boost China's transition toward a sustainable economy while improving the country's financial system.
He said China has shown leadership in advancing its role in creating a green financial system, but there is room to expand China's policy support system for green finance.
While it is clear that there are limitations in the current development of green finance, the foundations have been laid, he added.