More than a brick in the wall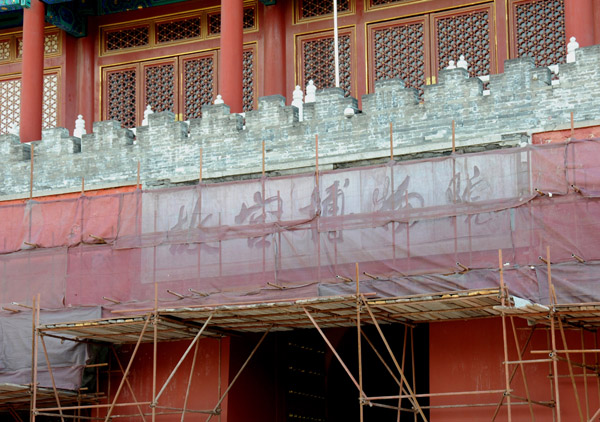 A Palace Museum restoration project wins an award, underscoring the importance of research. Wang Kaihao reports.
Baoyun Lou, or the Hall of Embodied Treasures, stands out among other parts of the Palace Museum, also known as the Forbidden City, which was the seat of power in imperial China.
Inside the complex that occupies 720,000 square meters in the heart of Beijing, the Western-style villa is prominent. It was constructed by the western gate of the Forbidden City as a warehouse for cultural relics in 1914, two years after the monarchy had ended.
On Wednesday, the International Day for Monuments and Sites, Baoyun Lou and five other conservation projects were given this year's award for "outstanding monument restorations in China". The award, which is based on professional assessments and a public poll, is bestowed by the Chinese committee of the Paris-based International Council on Monuments and Sites.
Recalling his experiences of working on the Baoyun Lou project, Wu Wei, an engineer, says the project is a mix of archaeology, historical research and restoration.
"We used digital methods to record all the information held by the architectural components of the hall before we took any more steps."