Russian treasures debut in Beijing
Share - WeChat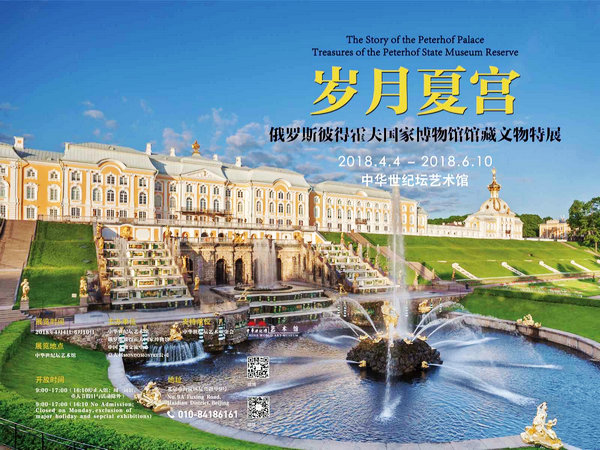 Cultural relics from Russia's Peterhof State Museum-Reserve are on display at the China Millennium Monument in Beijing.
The exhibit, which began April 4, echoes China's Belt and Road Initiative, and aims to enhance cultural exchanges between the two nations.
Chinese elements also found their way into many showpieces among the 243 cultural relics. One painting features a Chinese-style study room in the Summer Palace of Peter the Great.
Portraits of 14 tsars were featured by the exhibition, along with royal belongings, such as costumes, watches, fans and kitchen wares.
The treasures are being shown for the first time in Beijing. The exhibit will last until June 10.
Most Popular