Stories that captivate the world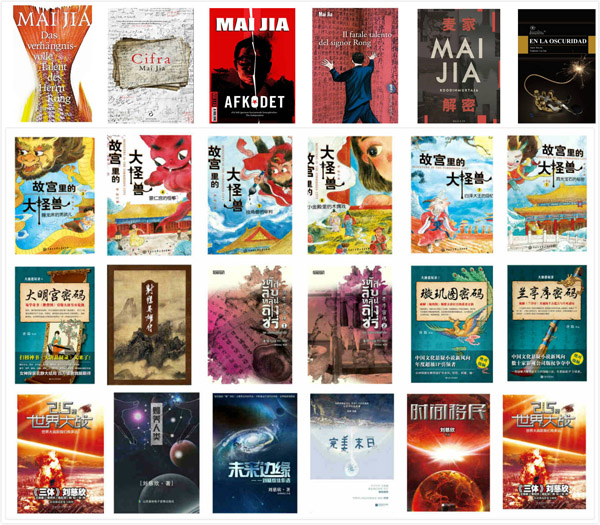 Chinese writers are managing to charm readers with tales of mystery & wonder
First came the blockbuster trilogy that has been an international sensation, and now get ready for the TV series that is likely to make the Chinese writer Liu Cixin an immensely wealthy man.
The trilogy in question is, of course, the science fiction novel The Three-Body Problem, and if the Financial Times of London is to be believed, Amazon is about to invest $1 billion to adapt two sequences of it into TV plays.
Even though Amazon has not confirmed this and the recent Financial Times report provided no details on when the project would start, the mere whisper of such a deal has sent a frisson through the Chinese publishing industry.
Chen Feng of China Educational Publications Import & Export Co Ltd, one of the two agencies that owns the books' copyright, says they have been translated into more than 12 languages, including English, French, German, Italian and Russian.
In China at least 8 million copies have been sold.
And since the English version of the first book was published in 2015 and won the Hugo Award for Best Novel that year, about 760,000 copies have been sold, Chen says. About 100,000 copies of the German version of the first book, published this year, have been sold.