Chinese monsters in the eyes of global artists
Share - WeChat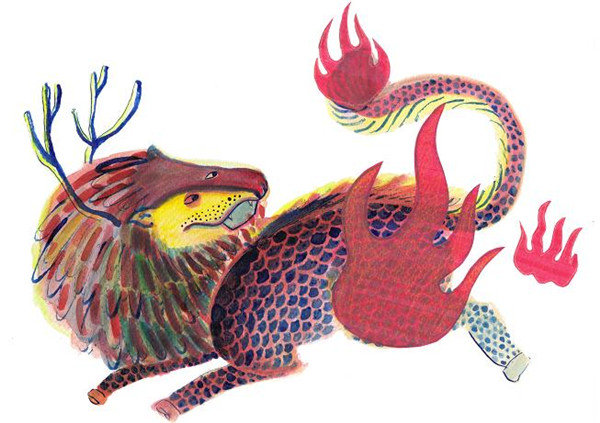 Monsters in the Forbidden City is a series of bestselling tales for children that has sold more than 1 million copies in Chinese and will be published in Korean, Arabic and Thai.
During the ongoing Bologna Children's Book Fair in Italy, which is held March 26-29 and features China as the guest of honor, three new titles from the series were launched.
The author Chang Yi writes the series to record the childhood stories she heard from the retired staff of the Palace Museum, and to tell the world that Chinese people from earlier times are full of creativity and fantasies.
Traditional monsters are generally good-natured and kindhearted, Chang said.
The publisher solicited illustrations for the series from worldwide artists, based on their knowledge and imagination.
Here are some of the images of ancient Chinese monsters and fairies from the global illustrators.