An interview with student translators from Singapore
Share - WeChat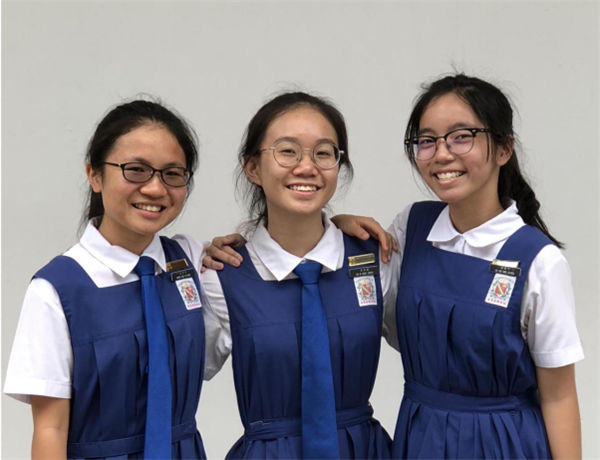 "Literary works for children should be given to children to translate. Children can see a different world adults can't." In August 2017, Zhou Yunyi, an expert at the Chinese Culture Translation and Studies Support Network English Experts' Committee, proposed the publishing house undergo a brave experiment: encouraging 12 Singaporean students with no experience in translation to translate a children's book.
The third-grade girls at Singapore's CHIJ Saint Nicholas Girls' School have received bilingual education from an early age. Among them, Wu Qixuan, He Xuening, Wang Yuning were assigned to be translators for the children's book See the Rainbow after the Rain, and a memorable experience in translation began.
Wu Qixuan: We should pay attention to details when translating
The Singapore CHIJ Saint Nicholas Girls' School has always attached great importance to Chinese learning and education. In its early days, the school belonged to Singapore's "Chinese School" program, which encouraged emphasis on bilingual education in both Chinese and English. Now it is known as a Special Assistance Plan school. The school also set up "Bi-cultural Studies Programs, requiring students to take additional courses, such as Chinese, translation and culture-related classes. In February 2017, the school offered an interpretation course for the first time.
Wu Qixuan, now a Secondary 3 student - equivalent to Grade 3 of junior middle school in China - at Singapore CHIJ Saint Nicholas Girls' School, has always been interested in translating. Encouraged by teachers and students, she finally decided to seize the opportunity and make an attempt to translate the book.