Shaolin monk celebrates 10 years of touring kung fu show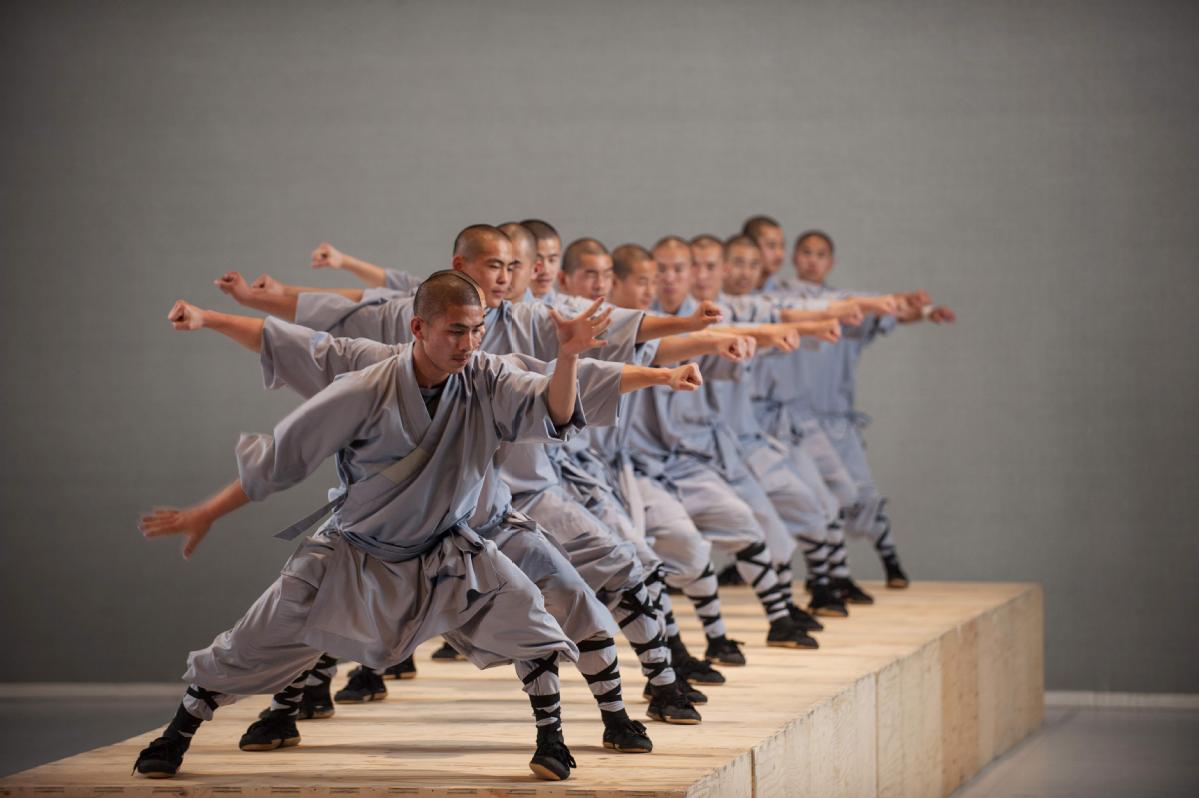 Shaolin monk Huang Jiahao's life has changed a lot over the last decade, since he went on tour with Sutra, one of the biggest productions ever put on by London's Sadler's Wells dance theatre.
The show is a collaboration between choreographer Sidi Larbi Cherkaoui, Turner Prize-winning sculptor Antony Gormley and 19 Shaolin monks. Next week it returns to the venue where it began a decade ago, since when it has been performed in 66 cities in 33 countries– and Huang has been part of the company every step of the way.
Its title is derived from the Pali word "sutta", a collective term for Buddha's sermons, as well as being a generic term for rules and aphorisms, and it is described as being "the philosophy and faith behind the Shaolin tradition and its relationship with kung fu within a contemporary context".
While life at the Shaolin Temple in Dengfeng City in Henan province, China is "regimented and timetabled", Huang described life on tour as more relaxed.
"At the temple we wake up at 5:00 am to attend morning prayer," said the 28-year-old."Breakfast is at 6:00 am and then we study all day."
Children attending the temple will take maths classes while the older monks teach their younger counterparts kung fu, as well as Buddhist culture.
"During touring, after getting up, we cook, go to the park, do some exercises and practice some kung fu," Huang added.
But when they're not rehearsing, the monks try to continue the way of life they practice in the temple.
Huang said, "The day is based around practice and training as well as some rest and we would teach the younger monks English…After the shows, we will relax and maybe swim."
The Shaolin monk explained that while in the temple, there are several people living in the same room, with communal kitchens and shared areas, on tour, there is more space and privacy.
The show has been a worldwide success, which Huang puts down to its mix of Western and Chinese elements, merging martial arts and Western dance, but he did find it difficult at first to combine the two cultures.
"Kung fu is not designed to be a stage show or performance but the director has made it work well," he said. "Kung fu is not something that you perform with props or boxes as we do in the show, so this has been a challenge to overcome."
He described kung fu as a "personal movement" and said that with the music, moving in unison and following choreography were also challenges.
Sutra runs at the New Theatre Oxford on Friday and Saturday before its return to Sadler's Wells next Monday, where it plays until Wednesday.