Dramatic improvement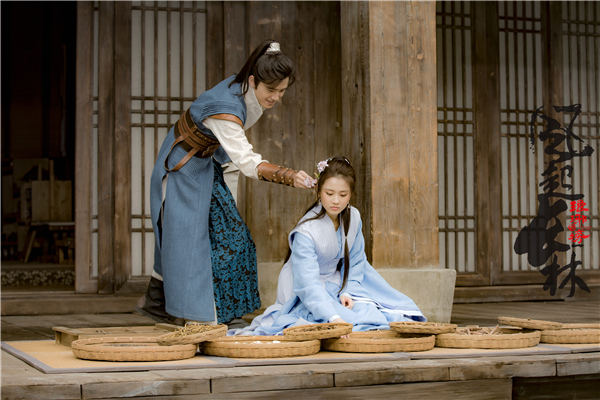 Last year saw better quality online productions for an increasingly sophisticated audience.
For China's TV audiences, the market for online drama series used to be infested with low-quality productions. However, 2017 witnessed an inflection point for this genre tailored specifically for the internet, which was hardly imaginable a few years ago.
Day and Night, a crime drama produced by streaming media platform Youku, scored 9.0 points out of 10 on Douban, a popular Chinese film rating platform. My Huckleberry Friends produced by the iQiyi platform was rated 8.5 out of 10, and the thrillers Burning Ice and Tientsin Mystic from iQiyi both achieved 8.2 points.
Some of the shows have been sold to the United States and have achieved global acclaim.
On April 10, Tientsin Mystic, which has a storyline set in the 1930s, gained a silver medal for special visual effects and a bronze medal for direction at the New York Festivals World's Best TV & Films competition, which selects winners among productions from about 50 countries and regions. Burning Ice was awarded a bronze medal for crime drama at the same event.
More key opinion leaders from both the film and internet industries are showing greater ambition as they rise from strength to strength. At least, that's how it appeared at a forum during the recent Beijing TV Program Market & Exhibition, the country's major trade fair for TV industry held twice a year.
"Although online drama series first appeared in 2012, last year was its true beginning as an art genre," says Hou Keming, a professor of the Beijing Film Academy. "It's just like film was born in 1895, but it wasn't until (D.W.) Griffith made epics like The Birth of a Nation and Intolerance about 20 years later, that it turned into an art form."
He cites online series in the United States which offer another broadcast channel other than TV, but no significant difference in content. However, the situation is completely different in China.
"China's online series have gone down a very different path from other countries around the world," he says. "While Chinese TV productions tend to focus on dialogue, their online counterparts place more emphasis on dramatic storylines and action sequences which lead to a faster pace."
Hou makes the comparison that a story told in 30 episodes on TV can usually be finished within 12 episodes by an online counterpart, which makes online drama series closer to filmmaking rather than the more orthodox TV industry.
As cinematic big shots like Han Sanping, a filmmaker famed for his epic productions and a former president of the China Film Group Corporation, chose to join Burning Ice last year as the executive producer, the online drama industry seemed to be reshaping itself.
"Online productions offer much more possibilities and wider spaces than two-hour-long movies for filmmakers to tell stories," Han says. "This will eventually become a bigger market than cinema."
Hou echoes that it was natural to have a fruitful 2017 as more talented young filmmakers are entering the internet industry in recent years and gradually set their own rules.