Dramatic improvement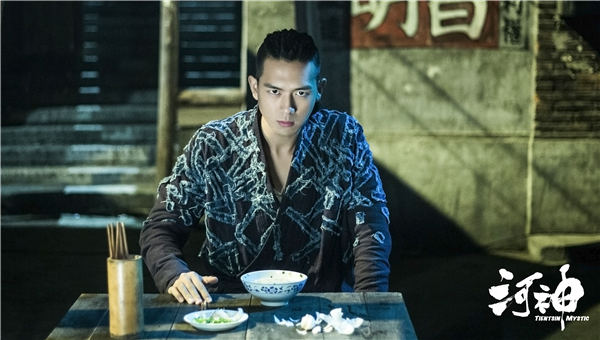 "Online series are made by the youth for the youth," he says. "Young viewers' needs are often neglected by TV series producers, and that's why they turn to cyberspace."
Hou also attributed the vast improvement in quality last year to the role of social media in reflecting popular opinion, and a new government policy aimed at marginalizing trashy content, which used to dominate the market.
When online drama series first became popular, producers would often exploit its more loose approval criteria than television to add eye-catching gimmicks, such as excessive violence, superstition and erotic content, to win more traffic online. In 2016, online regulators introduced the policy of using the same criteria as television when approving content tailored for cyberspace.
This also served as a reminder to the industry that excessive growth in the name of profit was not a sustainable model. According to data from internet industry analyst Guduo Media, 295 drama series went online in 2017, 15 percent fewer than in 2016, and a 22 percent drop compared to 2015 - the peak year for online shows in terms of volume.
Xia Fei, director of online video content with the Beijing Municipal Bureau of Press, Publication, Radio, Film and Television, says more government support will be given to developing high-quality original online content.
"The need for a better environment pushes us to continue fighting vulgar content and protect intellectual property rights.
"This will allow good productions to grow faster. In turn, good productions will nurture better tastes. If producers always cater to what is popular, things will only get worse," he says.
Data from the bureau shows that China now has 565 million regular viewers of online video content - about 75 percent of the nation's web users.
Despite recent achievements, there is still a bottleneck in terms of the variety of drama series being shown online to satisfy demand from such a huge user base.