Broader horizons ahead for China-Russia films, TV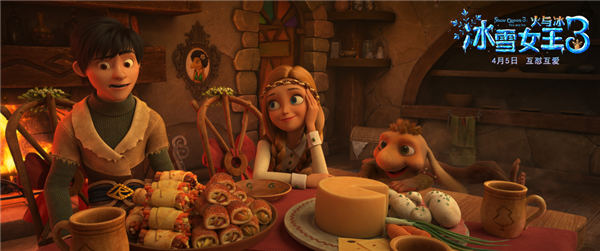 Chinese cinema is being swept by a wave of Russian films this spring. The animated film, The Snow Queen 3: Fire and Ice, produced by companies from both countries grossed over 45 million yuan by April 12, ranking second among Russian films shown in China.
Meanwhile, the feature film Ice, based on the story of former Olympic skating champion Elena Berezhnaya, also received favorable reviews from Chinese audiences.
As the two countries' friendship deepens, so does their cooperation in the film and TV industries. The Chinese hit crime drama, Operation Moscow, was shot in Russia for over three months. And Russian motion pictures continue to show big potential in China after the box office success of Stalingrad in 2013.
Media collaboration, in light of the 2016 and 2017 China-Russia Media Exchange Years, heads towards a stronger partnership both on the internet and the silver screen.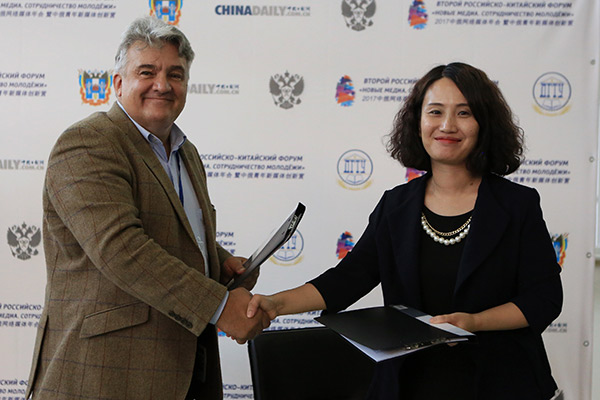 SPB TV is the largest network TV operator in Russia, focusing on services such as internet protocol television and mobile TV solutions. Its Belt and Road application offers 17 Chinese TV channels, covering Chinese culture, history and way of life.
Last year, SPB TV gained the exclusive rights to show documentary series, The Legend of Bruce Lee, in Russia, which was well-received by local viewers.
After years of effort, the company has generated a win-win business model that promotes Chinese TV programs to a bigger global viewership while guaranteeing profits for companies from both countries.
Kirill Filippov, CEO of SPB TV, said the cooperation in film and TV shows has been bearing great fruit since the initiation of China-Russia Media Exchange Year. Through its Chinese partners, SPB TV is able to better grasp the interest and taste of the Chinese audience.