Charlie Chaplin's son starts first musical tour in China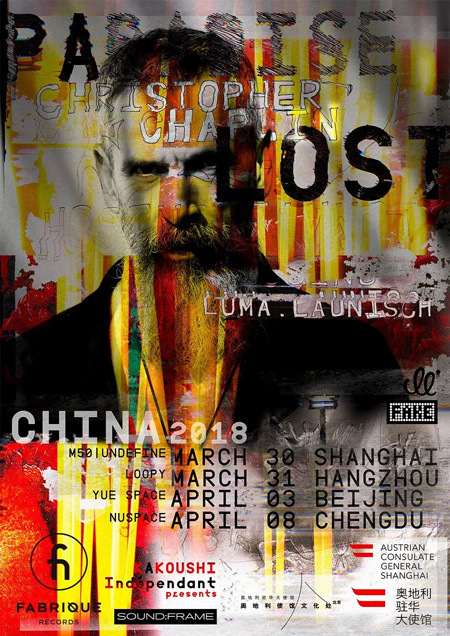 Christopher Chaplin, the youngest son of late comic icon Charlie Chaplin (1889-1977), has started his first musical tour in China, which runs March 30 to April 8 with appearances in Shanghai, Hangzhou, Beijing and Chengdu. He will collaborate with DJs and visual artists to offer audiences a melodic spectacle called Paradise Lost.
In his early years, Chaplin was a successful actor. He starred in many works, from TV miniseries and a historical documentary to the movie Labyrinth, which was awarded the Critic's Choice at the 1992 American Film Institute International Film Festival.
However, acting was not his real passion, Chaplin told China Daily.
"It was more as an act of self-preservation after I had failed to enter the music conservatory in Geneva in my 20s. I'm no longer involved in the scene."