'Dying to Survive' to hit theaters July 6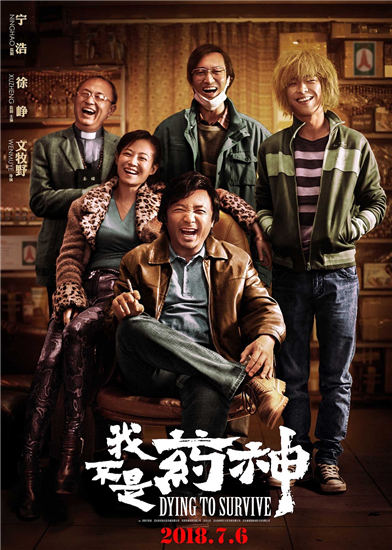 Dying To Survive, the latest noir comedy headlined by A-list actor Xu Zheng, released its first trailer Thursday and announced it will hit Chinese theaters on July 6.
Produced by Xu and Ning Hao, the movie marks the first time the two top comedy filmmakers have teamed up for the lucrative summer season since the 2006 sleeper hit, Crazy Stone.
Xu will play a drug dealer in the feature, which is loosely based on the true story of a Chinese leukemia patient who smuggled unapproved drugs from India to get affordably-priced medicine for himself and 1,000 others.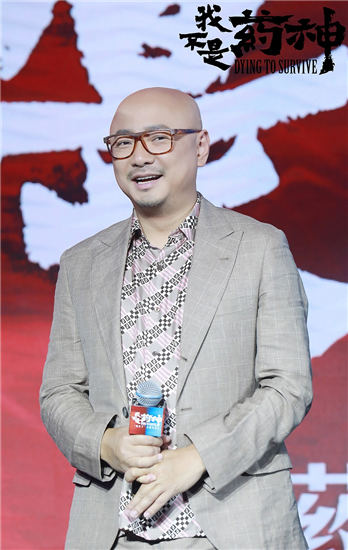 "The movie will be about an ordinary person turned hero and his struggles," said director Wen Muye, an up-and-coming helmer who gained recognition for the award-winning film, Battle, at Xining's First International Film Festival, an annual event in Xining, South China's Guangxi Zhuang autonomous region, to recognize young talent.
Dying To Survive also stars Wang Chuanjun, Tan Zhuo, Zhang Yu, Yang Xinming and Gong Beibi.