Chinese countermeasures to US tariffs will be proportional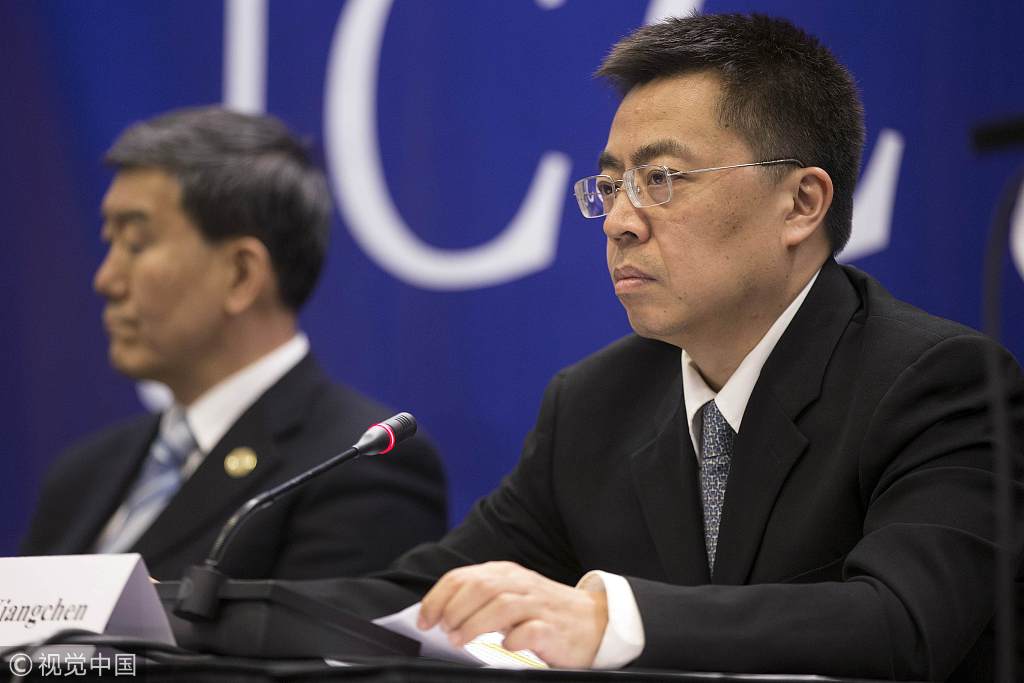 China will take countermeasures against products originating from the United States equivalent in scale and degree to US measures, the Chinese ambassador to the World Trade Organization said.
Zhang Xiangchen, China's top representative to the WTO, said the measures will be based on the Foreign Trade Law of China and in direct response to the emergency situation caused by the US, and are necessary actions to fight against the US' pervasive protectionism.
"We have seen in the history of multilateral trading system that Section 301 was wildly abused at times by the US to coerce other members in its own industrial interests. Such unilateral actions were strongly opposed by other countries," the ambassador said in Geneva.
In early 2000, the WTO finally adopted a clear ruling on Section 301 in DS152, a dispute lodged by the European Union. Since then the provision has been shelved for nearly two decades.
While the "explicitly, officially, repeatedly and unconditionally confirmed" commitments undertaken by the US in that dispute are still unambiguously written in the WTO rulings, Zhang said the US has now turned its back on such commitments and blatantly taken unilateral measures against China.